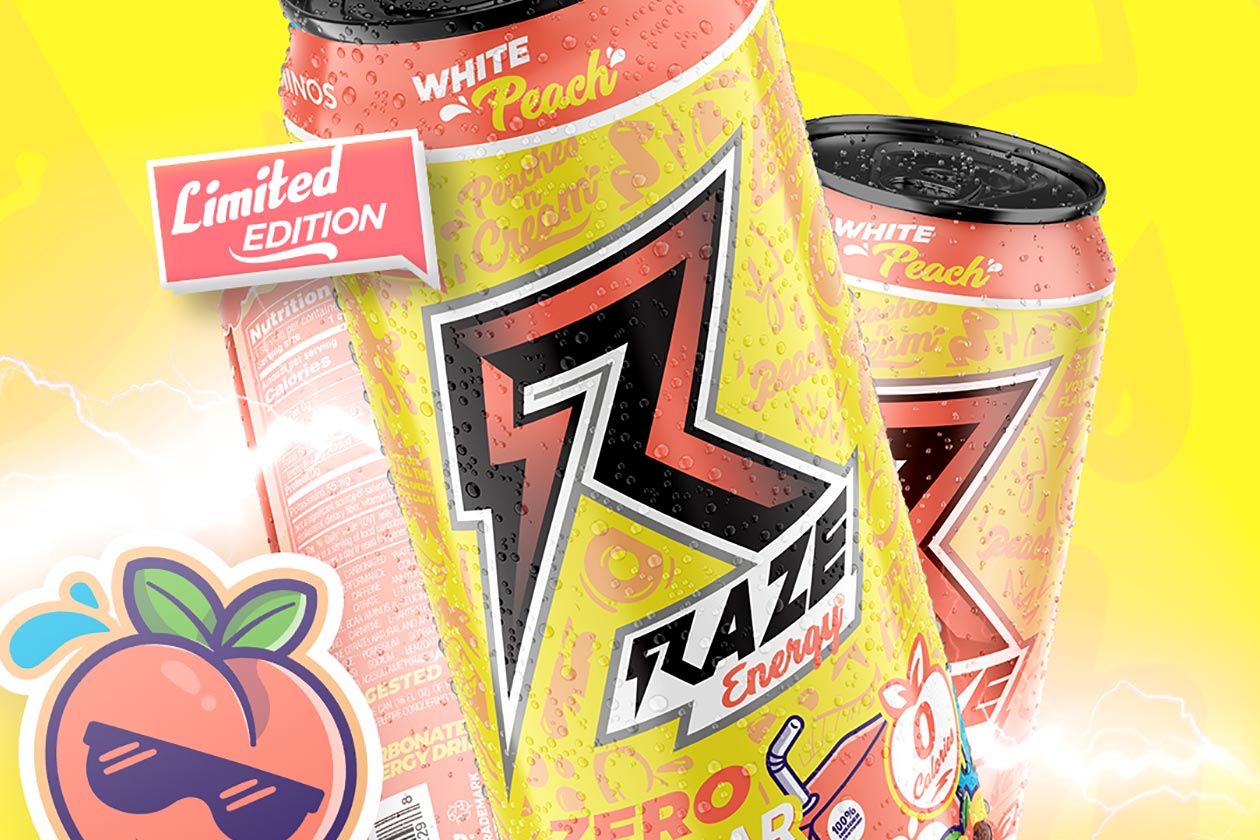 As promised, RAZE Energy has released its third limited-edition flavor today in White Peach, following on from Strawberry Lemonade in June and Rainbow in July. Like those other two short-lived products, the White Peach RAZE Energy drink has debuted with a couple of freebie-filled deals and discounts, although they're only available for the next day and a half.
In REPP Sports' online store, you can now grab White Peach RAZE Energy at the beverage's usual direct price of $29.99 for a case of 12 cans. Where the deals come into play is if you purchase more than one case. For those that spend over $59, regardless of whether or not that includes White Peach, you'll get a free White Peach-themed tee and a White Peach decal.
The next step up from that $59 at a spend of $125 or more, you'll get the tee, decal, and another RAZE Energy-themed accessory with a White Peach hat. There is also a White Peach RAZE Energy bundle that comes with a case of the beverage's new flavor, White Peach shorts, all of those accessories mentioned, and 20% discount, working out to $104.99 all up.
To get in on any or all of the deals and discounts, head over to the REPP Sports website at reppsports.com. Be sure to place your order in the next couple of days to take advantage of the promotion and so that you don't miss out on that limited edition White Peach RAZE Energy drink.