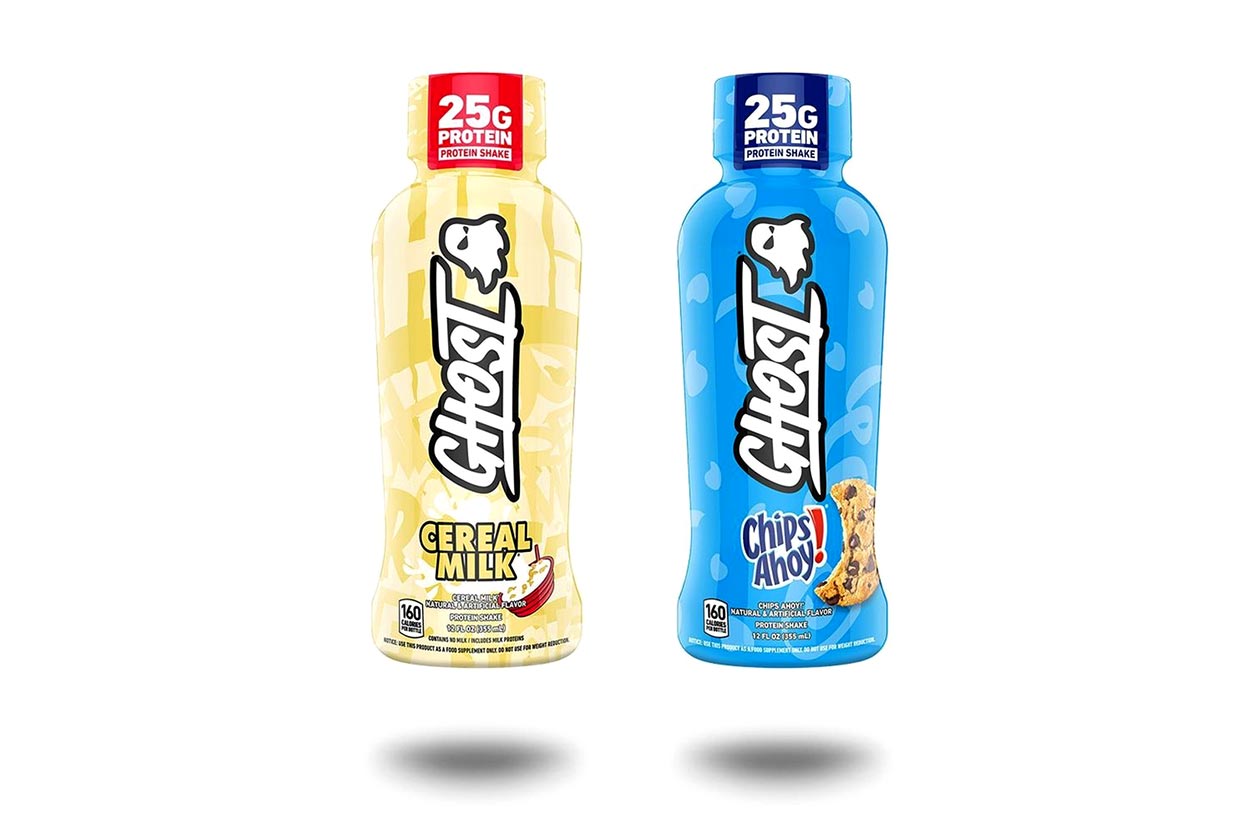 The long-awaited and highly-anticipated, on-the-go Ghost Protein Shake has finally been unveiled, and if it's anything like Ghost Whey protein powder, it is going to be a fierce competitor in the RTD game. The product is due to hit the market in the coming weeks and months, and it'll have two flavors to choose from, both of which are already available for Ghost Whey.
The two tastes Ghost Protein Shake is launching in are its original Cereal Milk, one of the first-ever flavors for Ghost Whey, and the lifestyle brand's authentic cookie collaboration, Chips Ahoy! They'll each have 25g of protein bottle from a slightly different blend of sources to Ghost Whey, with 15g of that 25g coming from milk isolate and the other 10g from whey concentrate.
The other macros making up Ghost Protein Shake's nutrition profile are 4 to 4.5g of fat, 5 to 6g of carbohydrates, only a gram each of sugar and fiber, and the same calorie count for Cereal Milk and Chips Ahoy at 160. Our favorite protein RTDs have always come from Europe, although Ghost could definitely change that; as mentioned, it is known for delivering amazing flavors.
It is certainly worth highlighting again the transparency of Ghost Protein Shake, where it lists how much protein comes from each of its sources, as that is somewhat common in protein powder but not something we've seen on a protein RTD. The promising product is getting a free but limited and exclusive release next week that fans certainly won't want to miss out on.