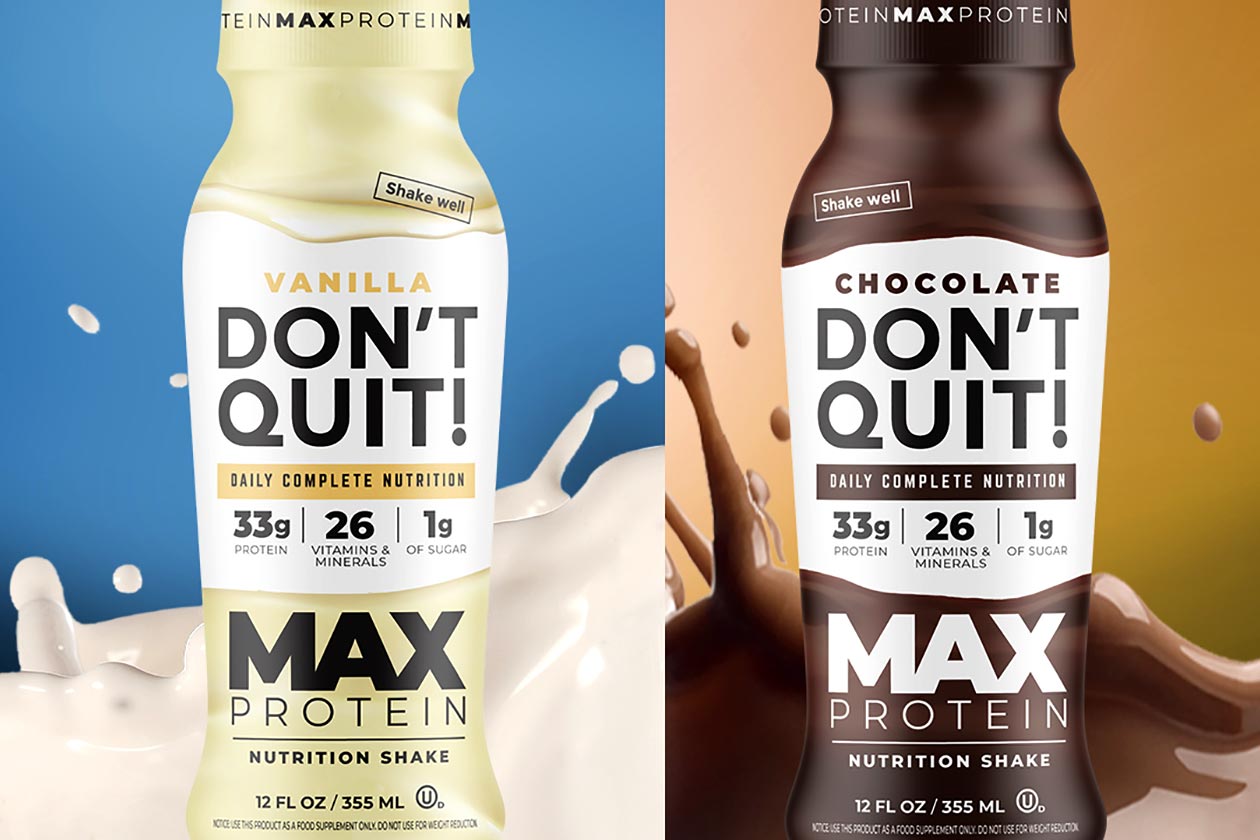 Don't Quit is a completely new sports nutrition company that recently came to market and immediately stood out to us with a name like that. While most of the brands we see hit the market enter the ever-popular pre-workout, amino, and protein powder categories, that's not entirely the case here. Don't Quit is an on-the-go protein brand, with its first product being the Max Protein RTD.
Max Protein from Don't Quit is a comprehensive nutrition beverage combining a lean, high-protein nutrition profile with 26 added vitamins and minerals to support general health and wellness. The brand has packed quite a bit of protein into each bottle at 33g from calcium caseinate, micellar casein, and whey concentrate, with 6g of carbohydrates, 1.5g of fat, and a lean calorie count of 150.
There are two flavors available for Don't Quit's Max Protein RTD, and they are, of course, traditional tastes with Chocolate and Vanilla, both without any artificial colors, flavors, or sweeteners. You can purchase Don't Quit's debut product directly from the brand through its online store, although it is reasonably pricey at $47.88 for a case of a dozen protein RTDs, which works out to $3.99 each.