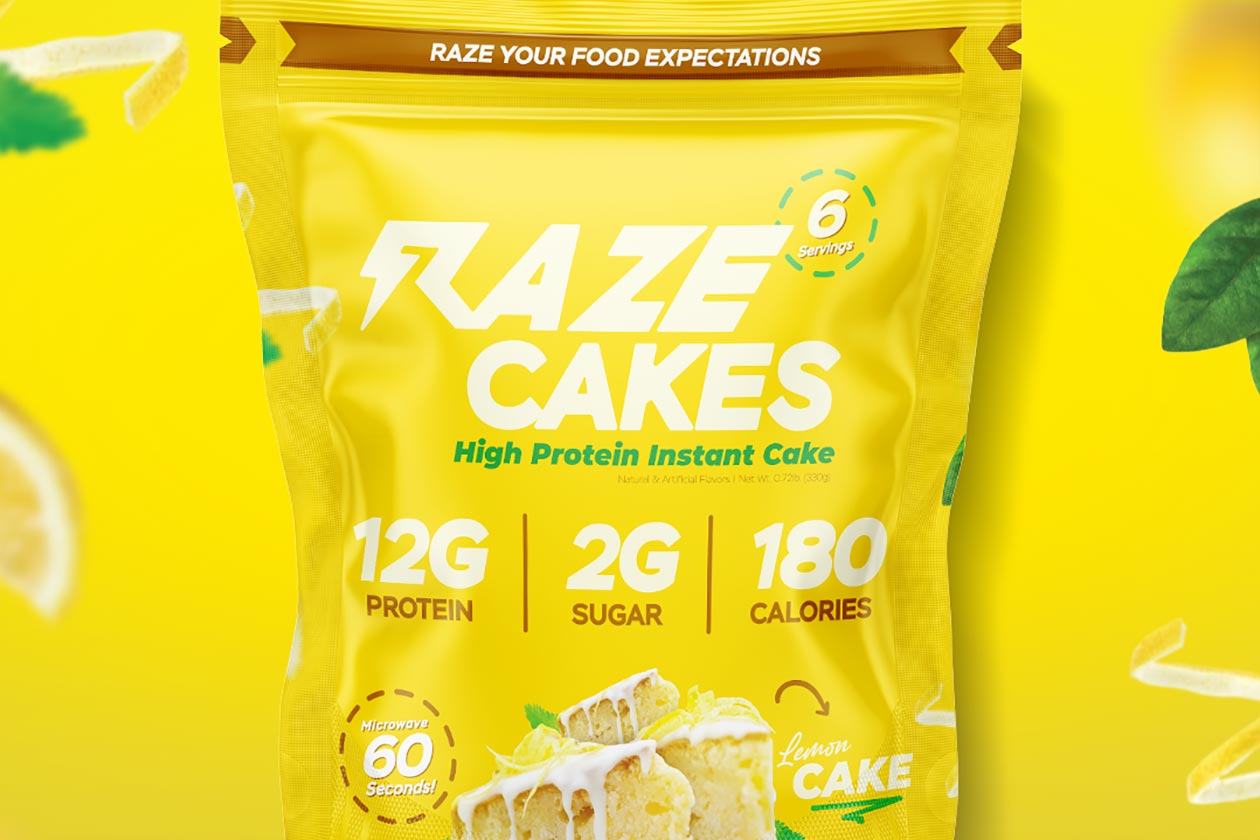 RAZE Cakes is a high-protein product from the popular and tasty RAZE Energy drink, although instead of being a beverage, RAZE Cakes is a powder supplement to make mug cakes. All it takes is 60 seconds in the microwave, and RAZE Cakes goes from powder and water to a soft mug cake that's packed with 12g of protein and 170 to 180 calories.
RAZE Energy's RAZE Cakes launched just a couple of months ago in two tasty flavors with Chocolate Lava Cake and Birthday Cake, which were joined by Cinnamon Roll a month later. Another addition to the functional mug cake mix has been announced, and like the other three flavors, the upcoming creation is based on a traditional baked treat with Lemon Cake.
The fourth flavor of RAZE Cakes will have that same 12g of protein in each of its six servings per bag with only 2g of sugar and 180 calories. The product is going to launch through the brand's online store at reppsports.com where a bag of RAZE Cakes usually costs $19.99, although there is a good chance there will be some sort of limited-time deal.