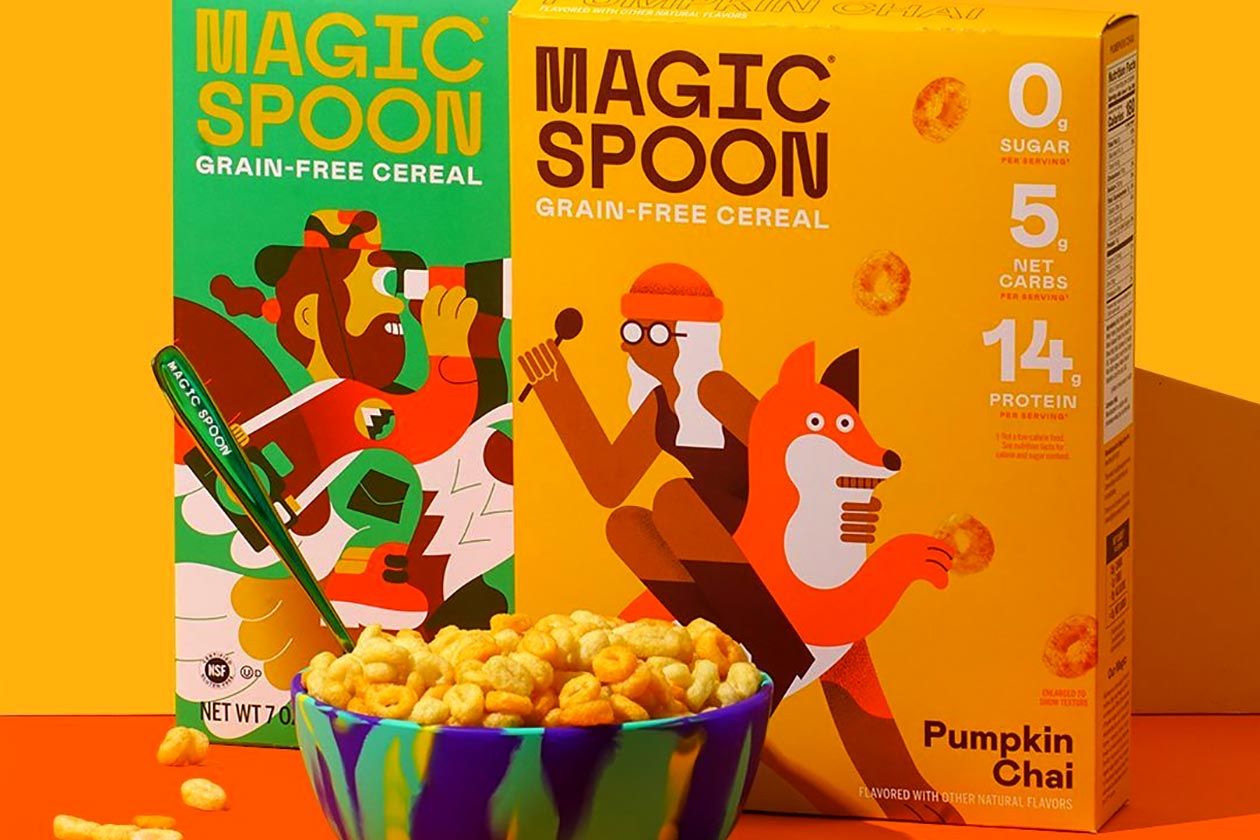 In 2019, the tasty protein cereal brand Magic Spoon treated fans to not one but two special edition seasonal Fall flavors, one of which was, of course, pumpkin-themed. They were Pumpkin Chai and Blueberry, then roughly one year later, the functional brand returned with another two limited-time tastes of its enjoyable cereal, although they weren't the same in Apple Cinnamon and Salted Caramel.
For the third year in a row, Magic Spoon has put together something special for Fall, and it is actually a combination of what it did in 2019 and in 2020. Now available from the brand and just for a limited time is Pumpkin Chai and Apple Cinnamon high-protein low-carbohydrate cereal, the former with 14g of protein and 5g of net carbs per serving while the latter has 13g of protein but 4g of net carbs.
You can purchase Magic Spoon's Pumpkin Chai and Apple Cinnamon protein cereal from its website, but like most of its special edition efforts released alongside one another, you can only get them together at $39 for two boxes of each.