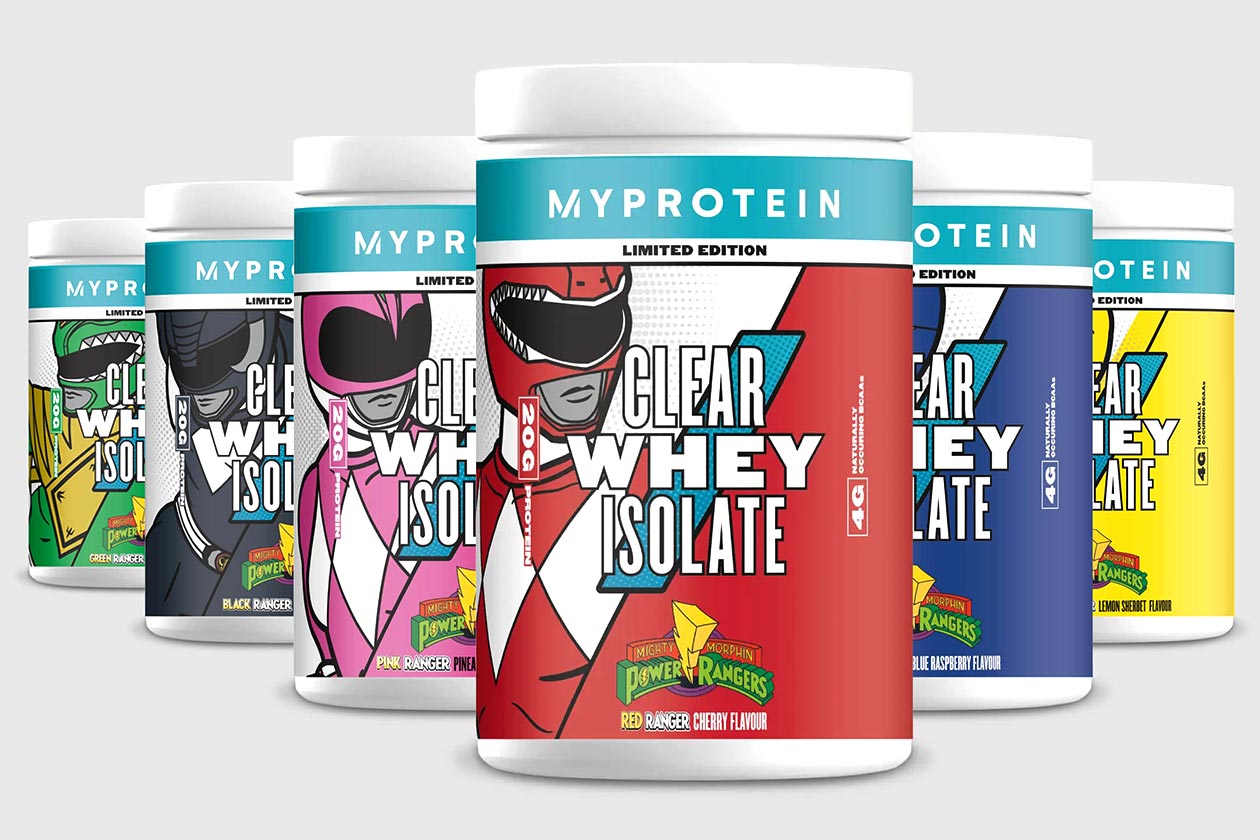 As mentioned in our Alpha Pre-Workout post yesterday, Impact Week is on now at Myprotein, with huge savings on all of the UK brand's sports nutrition supplements, functional foods, and accessories. Alongside its all-new and well-dosed pre-workout, the hugely popular Myprotein has launched a whole series of authentic flavors put together in collaboration with the nostalgic Power Rangers.
Myprotein has created a flavor of the refreshing Clear Whey Isolate protein powder for each of the five core Power Rangers, Red, Blue, Black, Yellow, and Pink, as well as the Green Ranger. The Red is Cherry, Blue is Blue Raspberry, Black is Blackcurrant, Yellow is Lemon Sherbet, Pink is Pineapple Grapefruit, and last but not least, the Green Ranger is a candy-themed Sour Gummy.
All six of Myprotein and the Power Rangers' flavors of Clear Whey Isolate are now available through myprotein.com at £21.99 (30.29 USD) for a tub of 20 servings with unfortunately no Impact Week discount applying. Myprotein has launched one of the six special edition Power Rangers Clear Whey Isolates in the US with the Black Ranger, although instead of Blackcurrant, it is Grape-flavored.
Myprotein has maintained its usual Clear Whey Isolate formula for its collaboration with the Power Rangers. They all provide a solid 20g of protein per serving from premium hydrolyzed whey with only 1.2g of carbohydrates, under half a gram of sugar and fat, and a calorie count of 85.