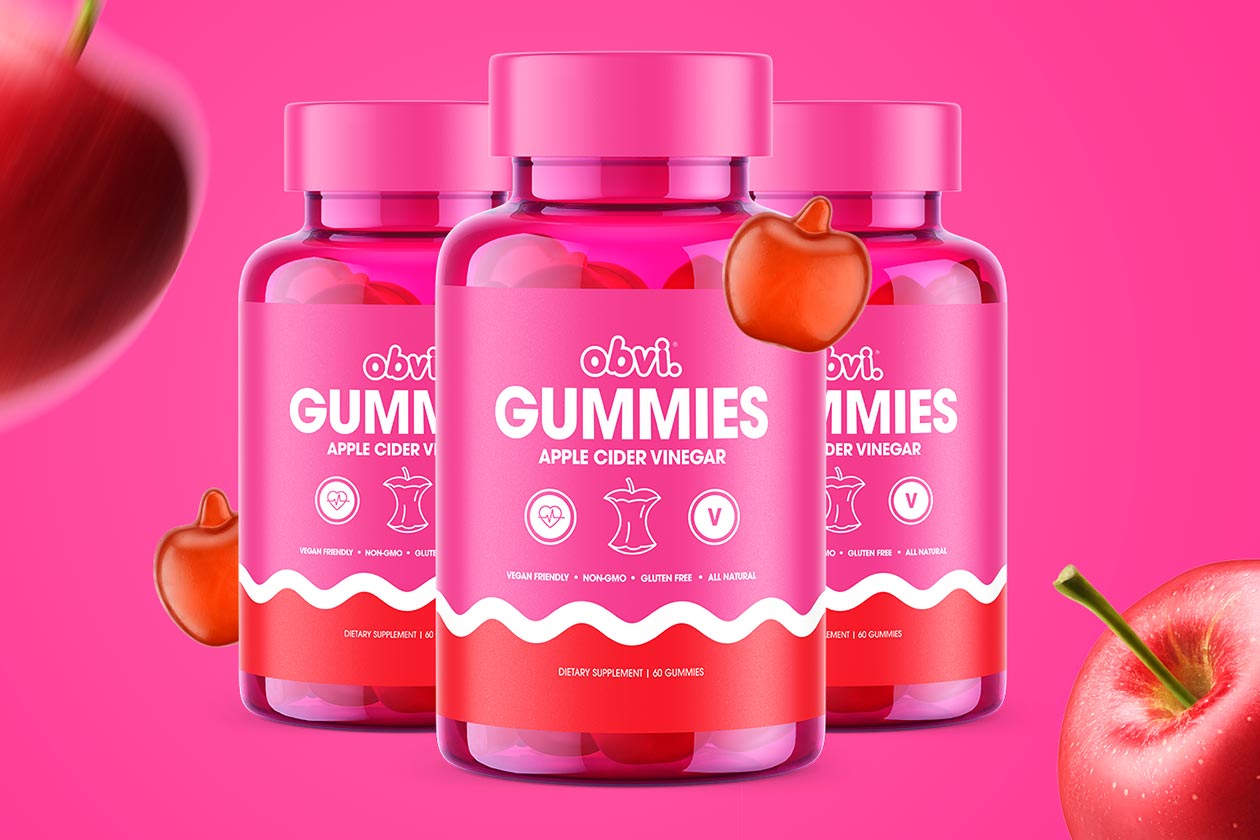 Lifestyle supplement company Obvi has done a tremendous job this year expanding its selection of products far beyond its original collagen-based, Super Collagen Protein. The comprehensive brand now competes in several different categories, including functional food and beverage, although it turns out it has another new format up its sleeve, which we have seen from quite a few others lately.
Obvi has previewed its upcoming Apple Cider Vinegar, featuring a gram of the title ingredient plus some B vitamins in each serving, with the usual 30 servings a bottle. Where things get interesting is this is not a pill or powder product we're talking about. Obvi's Apple Cider Vinegar comes in sweet and delicious edible gummies with 6g of carbohydrates and 4g of sugar in a two gummy serving with 25 calories.
Apple cider vinegar is something many health and wellness brands have in their lineups, so it's a fitting addition for Obvi, and while the gummy format isn't completely new, it's a nice twist. The product is due to launch sometime in the coming weeks or months, and as per usual, fans will be able to purchase it first through the brand's online store at presumably a reasonable price due to its simplicity.