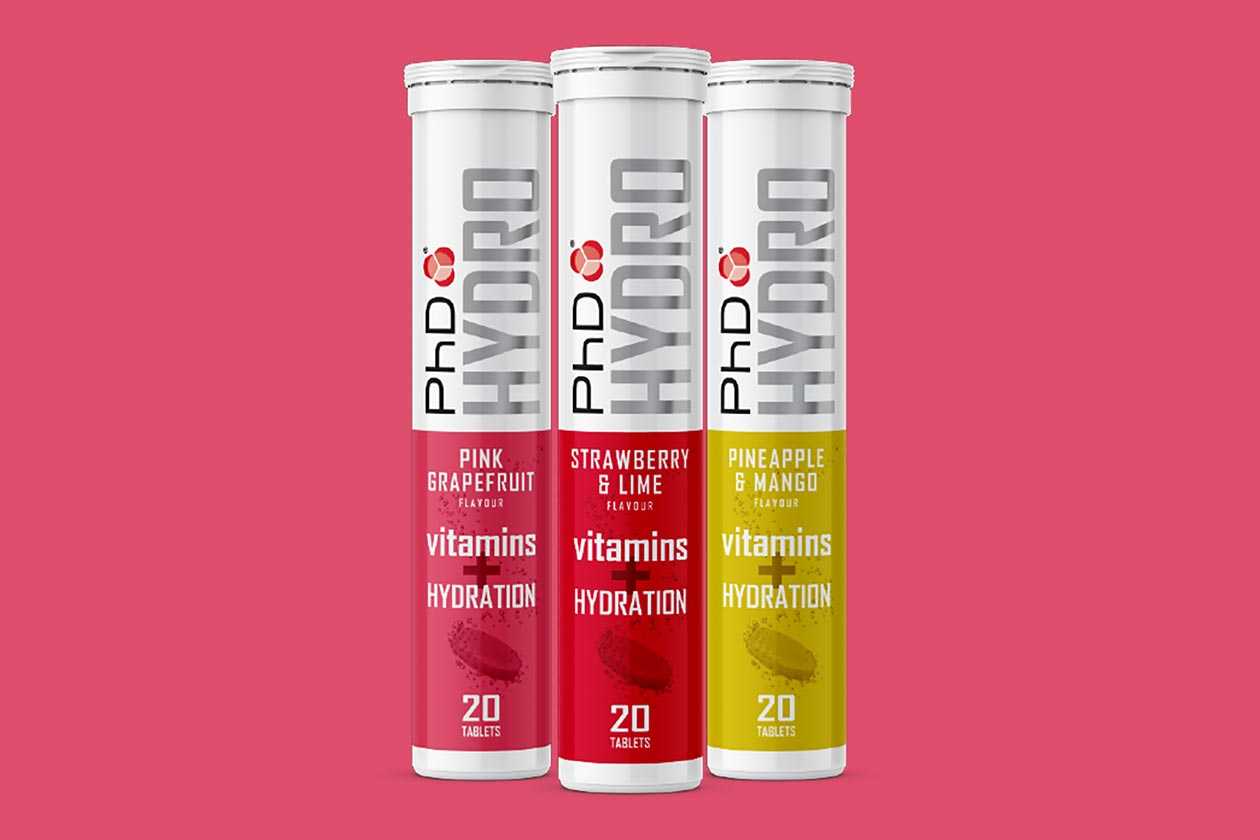 The Life Series isn't all the UK supplement company PhD Nutrition has dropped recently; it also has the entirely new product, PhD Hydro. The idea behind the supplement is in the name, as it is indeed formulated to support and enhance hydration, and while it is flavored, it does not come in the usual powder format, although the result is the end same.
PhD Nutrition's all-new PhD Hydro combines a variety of b vitamins, electrolytes, and green tea extract, into effervescent tablets that you throw into a cup of water, and they're ready to drink. As mentioned, the product they're available in a few different flavors with Pink Grapefruit, Strawberry and Lime, and another two-part taste in Pineapple and Mango.
PhD Hydro comes with 20 single-serving tablets per tube, and not too surprising, considering how simple the supplement is, it doesn't cost all that much coming in at £6.99 (9.60 USD) through the brand's online store.