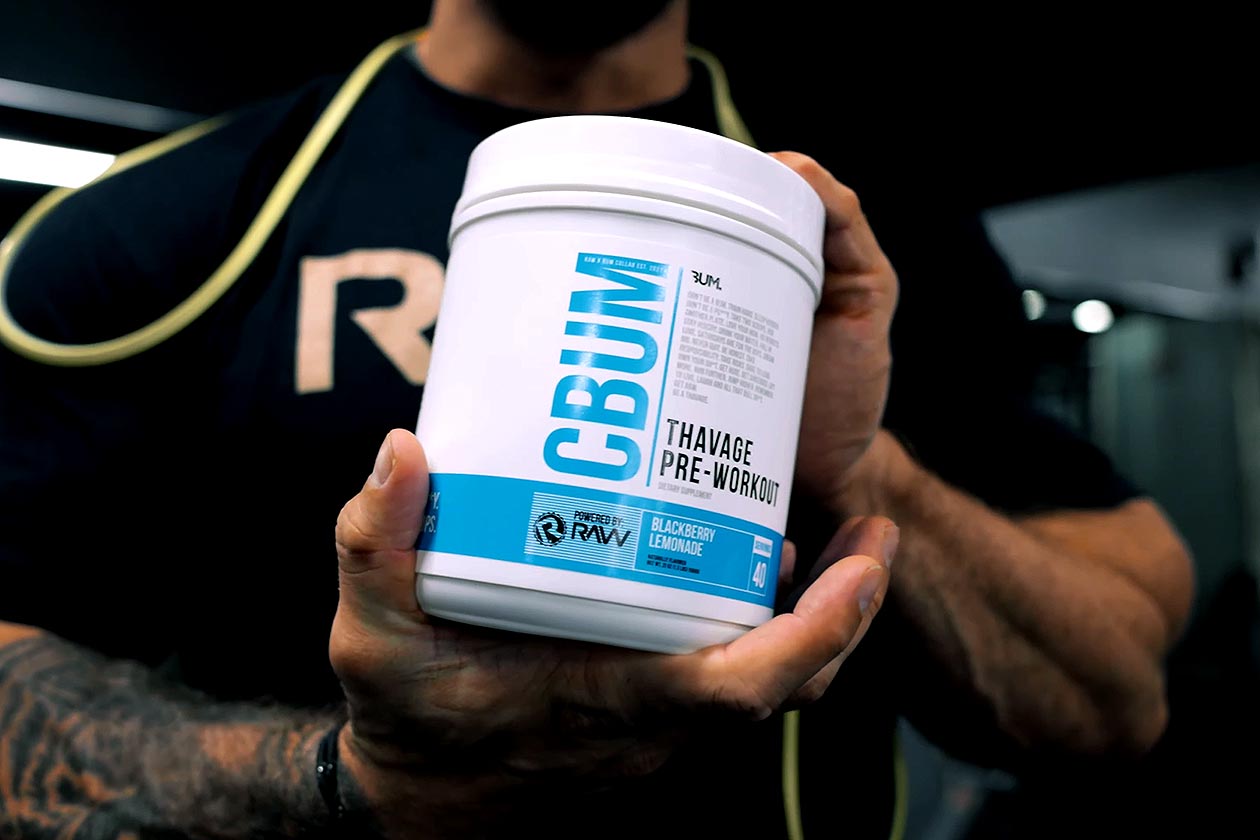 Chris Bumstead has shared a much more complete look at the supplement he dropped a sneak peek of a couple of weeks ago, and it is the type of product we suspected. Bumstead has teamed up with the brand he recently became a co-owner of in Raw Nutrition for a CBUM Series of supplements, just like he did with his previous sponsor, the Canadian company Jacked Factory.
The first Raw Nutrition CBUM Series entries will be for the same categories as Chris Bumstead's Jacked Factory products with a pre-workout and protein powder. The pre-workout is what you can see in the image above, officially titled Thavage Pre-Workout; an alternative pronunciation of the word "savage" that Bumstead himself embraces and has put on a shirt.
We don't have details on what Raw Nutrition and Chris Bumstead have put into the Thavage Pre-workout, although Bumstead is saying he's had more input on this one and that it hits hard. The brand has put together an intense formula before in its high-energy fat burner Ignite, although you don't get a loaded stimulant profile in either of its current pre-workouts Raw Pre and Raw Pre Extreme.
It is going to be interesting to see how Raw Nutrition and Chris Bumstead's CBUM Series Thavage Pre-Workout turns out formula wise, and it is going to be here soon. Bumstead is promising to have at least the pre-workout available in the first week of October, which is right in line with this year's Mr. Olympia competition, where he looks to defend his Classic Physique title.