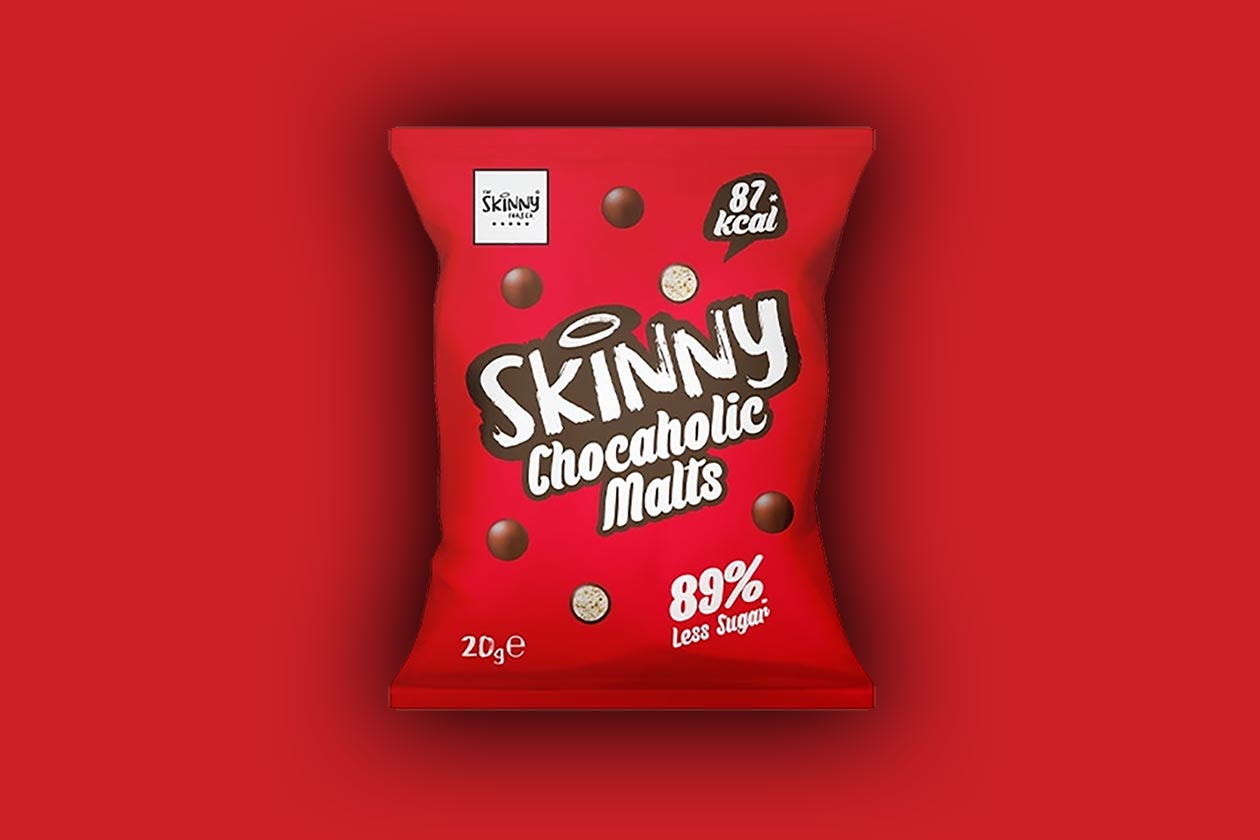 A few months ago, the ever-busy functional brand The Skinny Food Co, previewed its take on the classic candy Maltesers with a product called Skinny Malts. The brand said its version would have a lot less sugar and lower calories, although, since that initial preview from way back in April, we had not heard anything more on Skinny Malts until this week.
The Skinny Food Co has shared an update on its low sugar Maltesers-like creation by way of another preview. The details this time around are slightly different from before, with the brand changing up the look and name of the product, as you can see in the picture above. Instead of Skinny Malts, Skinny Food has switched to Skinny Chocaholic Malts.
The upcoming Skinny Food Co product still promises a lot less sugar than Maltesers, coming in at under a gram in a 20g bag versus Maltesers' 10.27g in 20g of its chocolate-covered candy. Of course, with the arrival of today's update, the brand's promising Skinny Chocaholic Malts are closer to launch than ever and should be available for purchase soon.