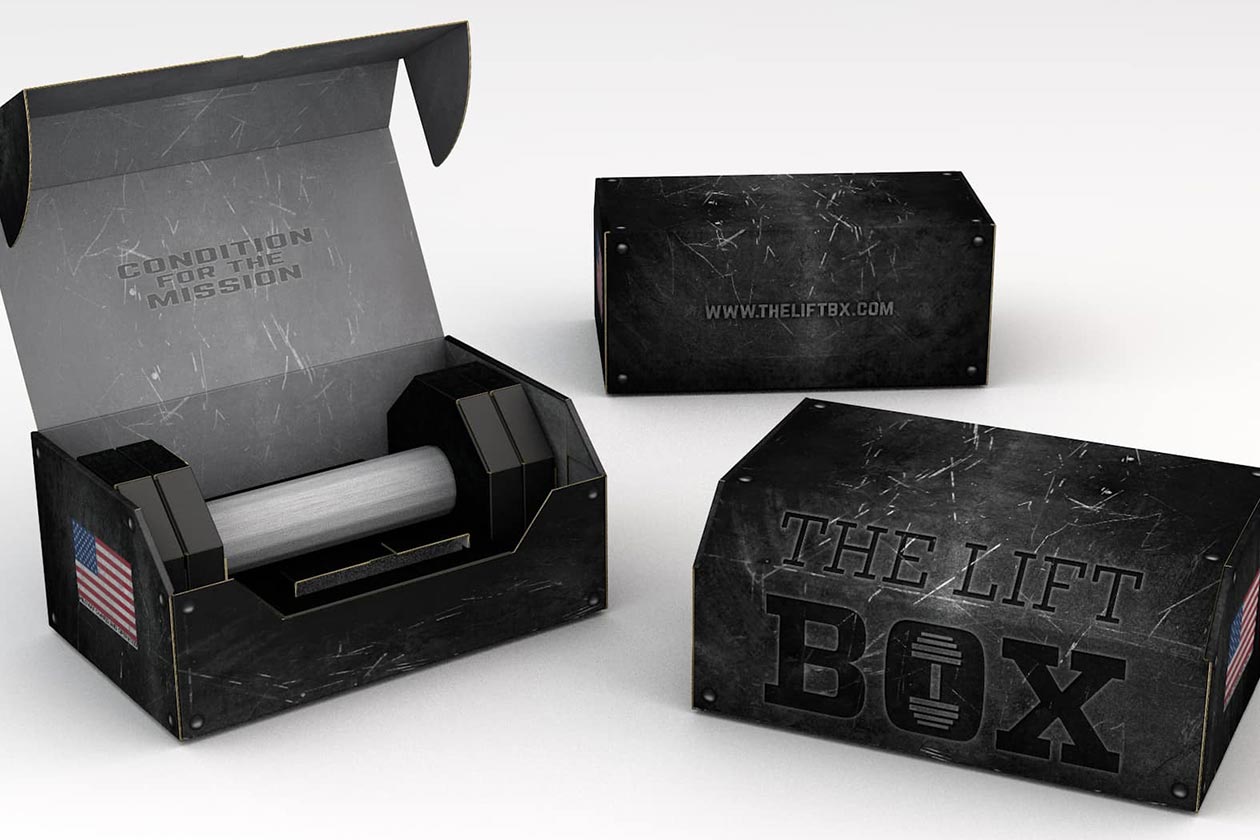 The supplement subscription company The Lift Box has something extremely interesting to share this week, although, like all things exciting, it has not given any context or additional details. You can see what the brand has shared in the image above, which appears to be some sort of special edition packaging with a cardboard-crafted dumbbell inside.
The Lift Box has not said anything about the packaging outside of dropping the preview, although we do have some guesses as to what it could be. The outside of the box looks very similar to that of the brand's current box that it ships monthly subscriptions in, leading us to believe this is a new version of that with some interesting changes inside.
Our guess at the cardboard dumbbell inside the new packaging is what the usual contents of The Lift Box's subscriptions will come in. The dumbbell looks like it breaks down, so maybe the brand plans on tucking sample sachets into the ends of the dumbbell and a functional beverage or clothing in the handle, as opposed to everything just thrown in.
More information on The Lift Box's mysterious new innovation is expected to be shared in the coming weeks, and we'll be sure to pass on those details here at Stack3d. For now, we're staying with our guess of some sort of unique new packaging for the brand's various monthly subscription bundles, and it would be extremely unique if that is the case.