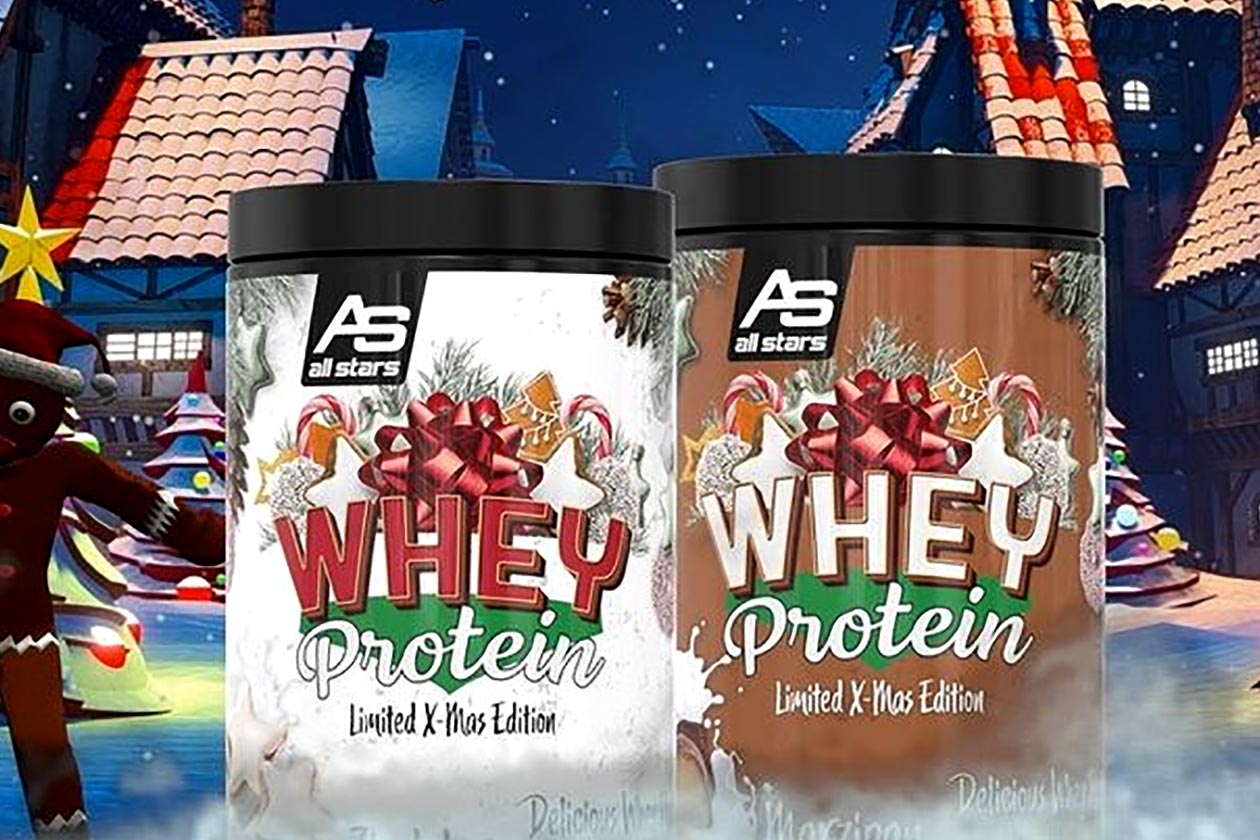 Another German supplement company is showing its colorful Christmas spirit a month or so out from December; this time, it's the giant brand All Stars, which just dropped a Birthday Cake flavor of Oat Cake. It has put together two special edition flavors of its simply-named protein powder Whey Protein for the season of giving, both being far from your typical traditional tastes.
One of the things we enjoy seeing the most out of European supplement companies is flavors that are connected to their home country and not necessarily something anyone would have heard of outside of it. That is kind of what we have here from All Stars, with a limited edition Marzipan flavor of Whey Protein, and the other one is a little less widely known in a Zimtstern Whey Protein.
Marzipan is a sweet sugary confection used in many countries around the world, especially Europe, while Zimtstern is a traditional star-shaped German Christmas cookie made with whipped egg white, sugar, almonds, and cinnamon. You can purchase All Stars' limited edition Marzipan and Zimtstern Whey Proteins from its website at a reasonable €15.99 (18.65 USD) for a small 400g tub.