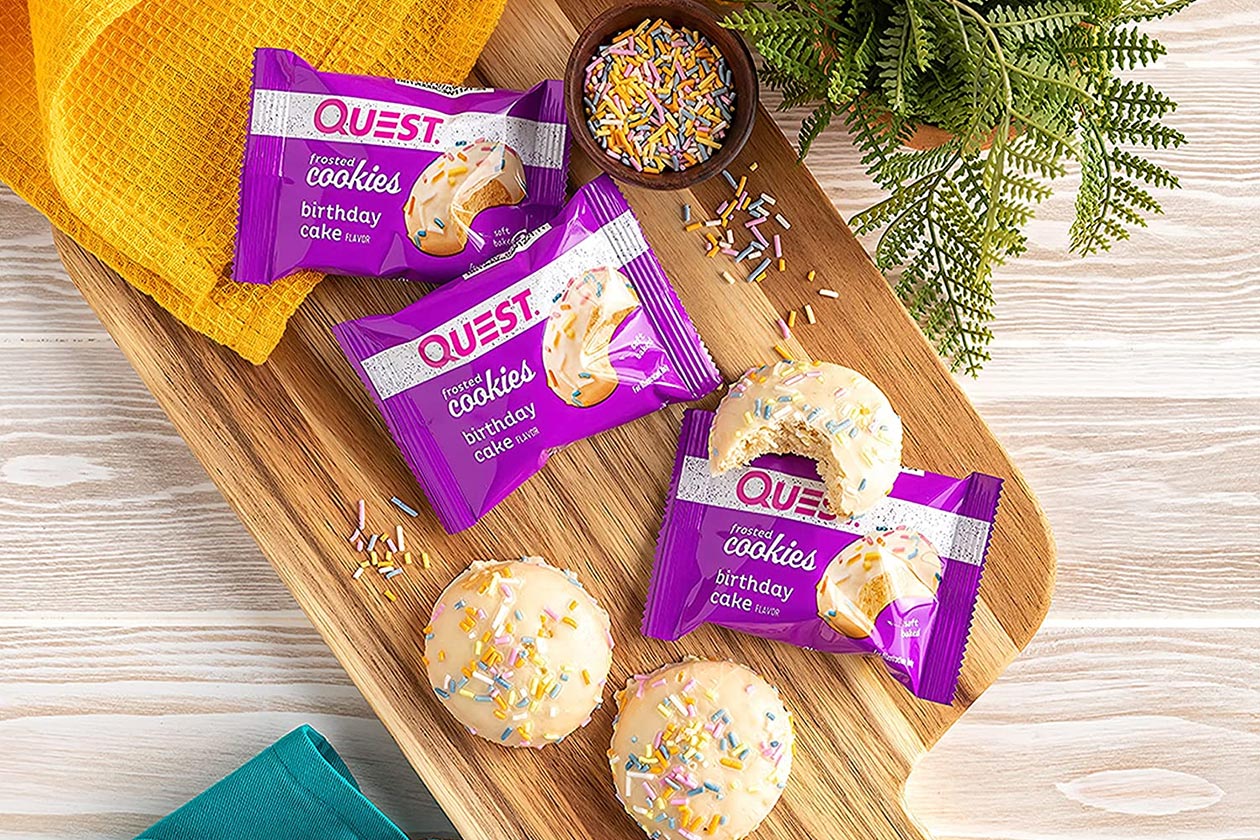 It wasn't that long ago we posted about the launch of Quest Nutrition's all-new, intriguing, and tasty-looking protein treat with Quest Frosted Cookies. The brand made the product available first through its own online store at $9.89 for a box of eight frosted cookies in either of its two rainbow sprinkled-covered cake flavors in Chocolate Cake and Birthday Cake.
We thought Quest Nutrition's price of $9.89 for a box of eight frosted cookies wasn't bad, especially with each cookie weighing a reasonable 25g and packing 5g of protein, a gram of net carbohydrates, and 90 calories. In the coming weeks, Quest Frosted Cookies are going to be available from Amazon, and through there, the product will be slightly cheaper.
Amazon is now taking orders for Quest Frosted Cookies in its Chocolate and Birthday Cake flavors, with stock arriving soon. The difference is Amazon is selling bundles of three boxes at $8.65 each, and you still get eight frosted cookies a box. It does mean you spend more to save a few dollars, although that's worth it if you end up becoming a fan of the product.