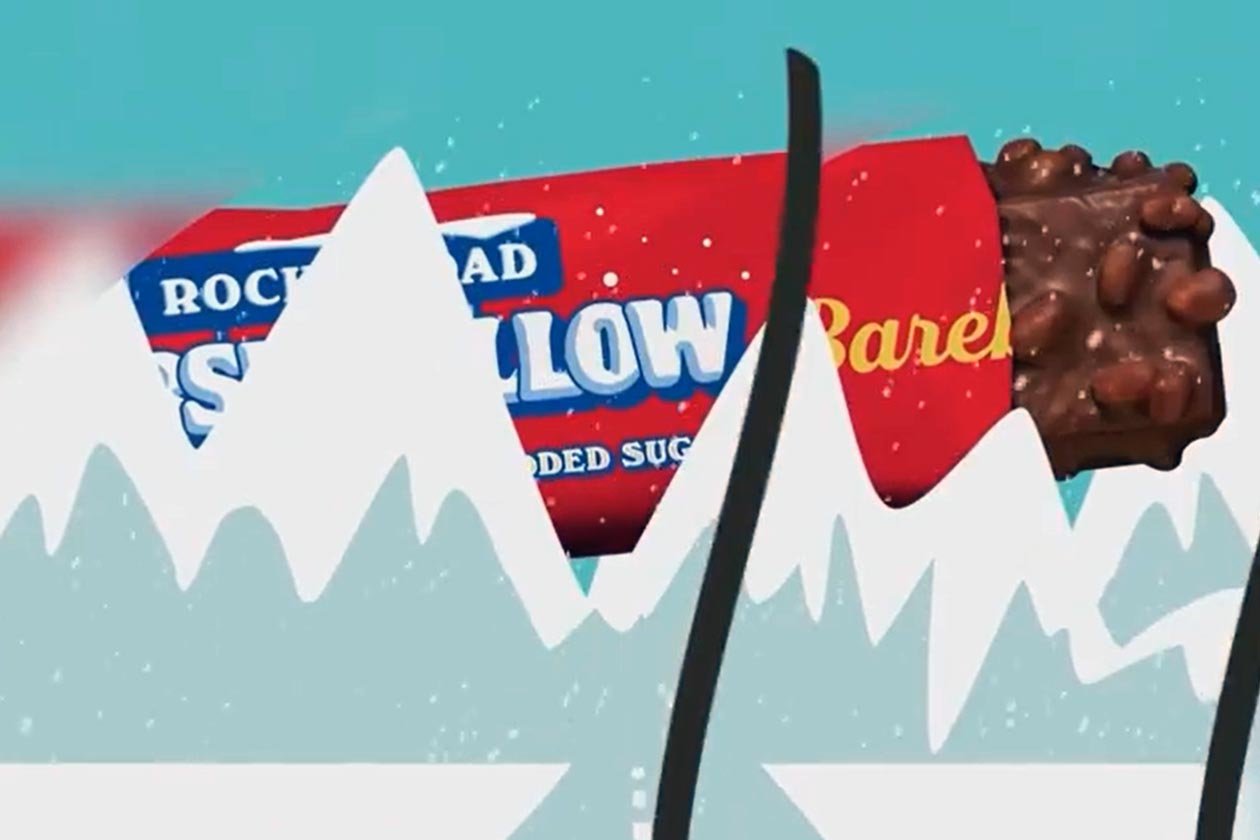 Following its news this morning of its delicious protein bar flavor Hazelnut Nougat coming to its equally tasty protein RTD, Barebells has shared something even more exciting. The Swedish functional brand has dropped a teaser of an all-new flavor of its number-one-rated protein bar, and like the Hazelnut Nougat protein RTD, it has been put together for Christmas.
You can see a shot from Barebells' teaser in the image above, where we see enough letters to believe that what's coming soon is an extremely promising Rocky Road Marshmallow Barebells Protein Bar. The traditional dessert is not something we've seen many functional brands attempt, and even less do well, but with the reputation Barebells has, we can't help but be excited.
The creative functional company has released several Christmas edition flavors of its protein bar over the years, including Xmas Fudge, Mint Dark Chocolate, and Holiday Puffs. All of those proved to be so enjoyable and popular Barebells removed their limited-time status and made them a part of its regular lineup, although most under slightly different names.
We're expecting the brand to continue its streak of hit holiday flavors in the Rocky Road Marshmallow Barebells Protein Bar, and will do our best to get our hands on it as soon as it drops.