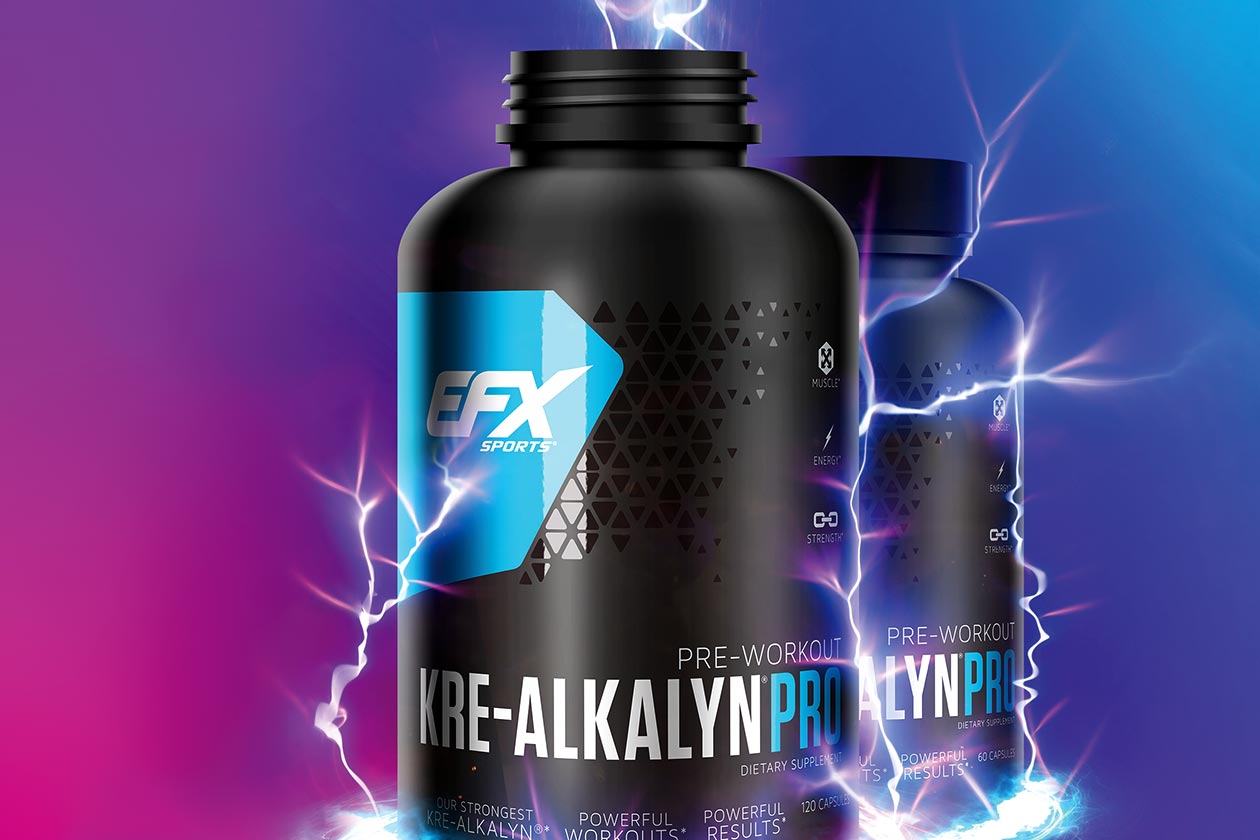 Kre-Alkalyn is EFX Sports' signature supplement or ingredient, with a patented buffered form of creatine monohydrate to support muscle strength and size. You can find Kre-Alkalyn in a variety of products from a range of brands, including EFX Sports itself, which sells it standalone in capsules, and now also available is something called Kre-Alkalyn Pro.
Kre-Alkalyn Pro has actually been on the market internationally in Europe for a while, featuring a combination of EFX Sports' Kre-Alkalyn creatine and Kre-Alkaloid. The US Kre-Alkalyn Pro is exactly the same thing, with Kre-Alkaloid being a branded energizing blend of various tea extracts, providing a relatively light 72mg of caffeine in a two capsule serving.
EFX Sports has given the US edition of Kre-Alkalyn Pro a slightly different label design in terms of details on the label and the color of "Pro" in the title, but again, the formula is the same. You can purchase the supplement from the brand's online store at allamericansupps.com at $24.99 for a bottle of 30 servings or twice the amount at 60 servings for $35.99.