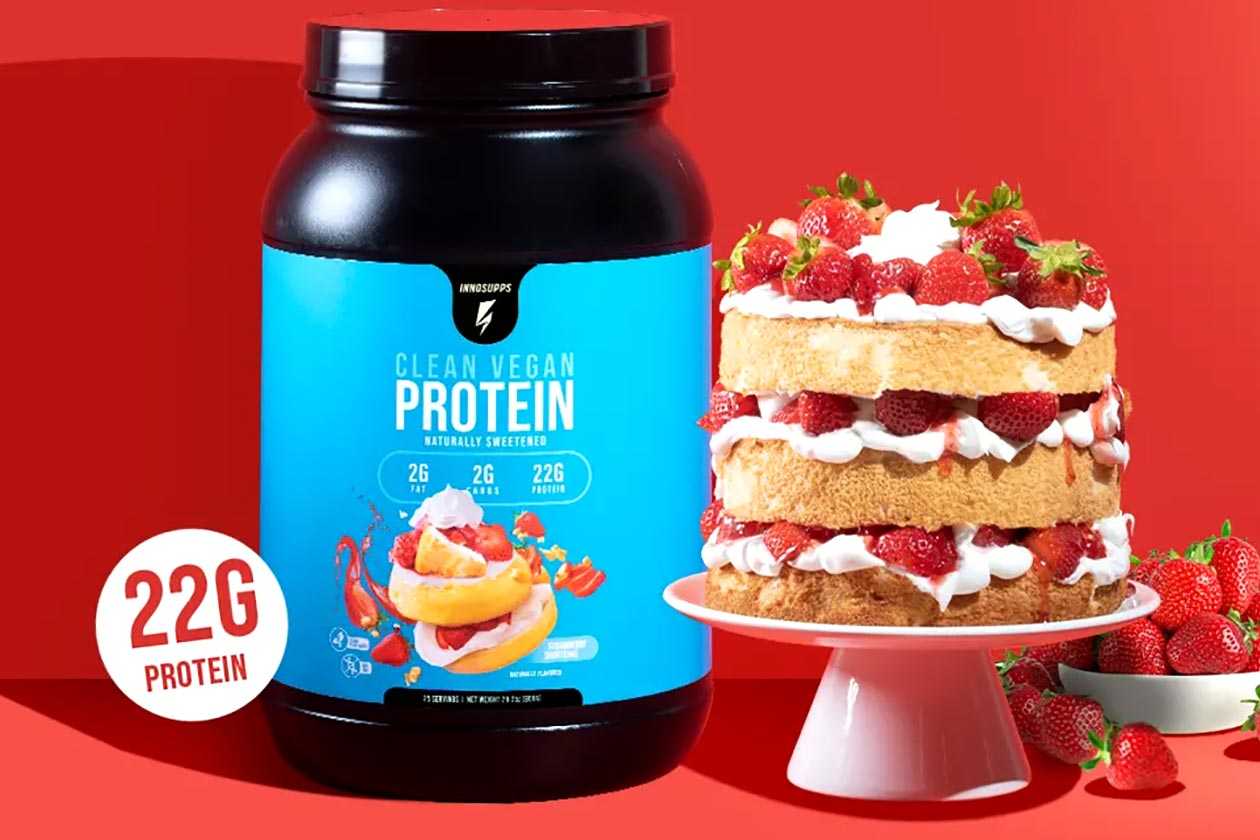 Clear Vegan Protein is Inno Supps' plant-based and vegan-friendly alternative to its only other protein powder on the market in the whey-powered Advanced ISO Protein. The supplement relies on pea isolate to provide its 24g of protein per serving with a blend of organic greens, probiotics, and digestive enzymes also infused into the formula.
Inno Supps has just dropped another flavor of its plant-based Clear Vegan Protein, taking its already creative menu to a strong total of six. Joining the product's previously released options, including the likes of Fruity Cereal, Cinnamon French Toast, and Maple Waffle, is a sweet Strawberry Shortcake, which has slightly less protein at 22g a serving.
You can grab Clear Vegan Protein in its new Strawberry Shortcake flavor from the Inno Supps website, where it is right around some of our top-rated plant protein powders out there like Ghost Vegan and Nutrex's Plant Fusion at $49.99 for a tub of 25 servings.