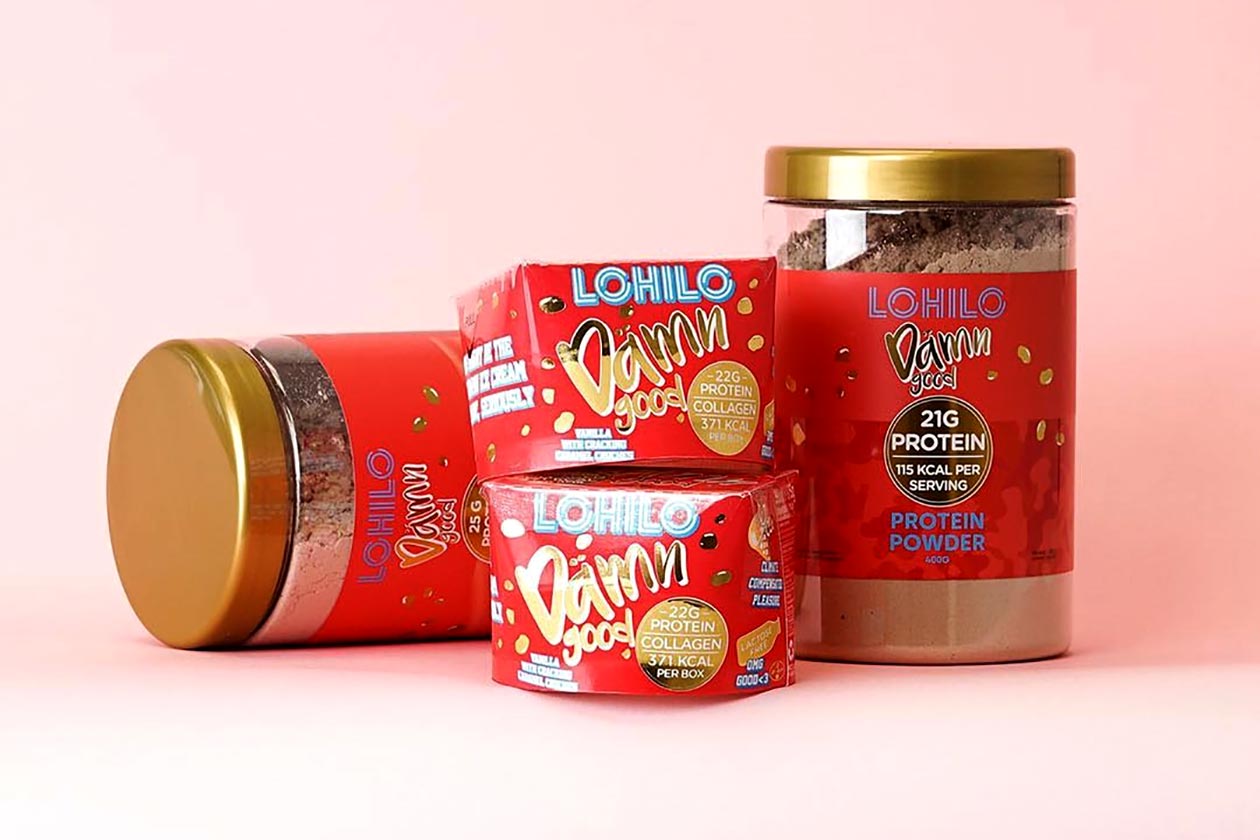 Swedish brand Lohilo recently released two non-functional products, its usual area of the industry, both of which were protein powders with Shape and Protein Powder. The former is a relatively light but balanced meal replacement shake, while the latter is a more traditional protein powder with a lean set of macros at 22g of protein and 116 calories.
Lohilo launched Shape and Protein Powder in practically the same flavors with chocolate and vanilla options, and White Chocolate Strawberry for Shape and White Chocolate Raspberry for Protein Powder. This week the brand is extending the menu of both, welcoming a flavor fans of its absolutely delicious and high-protein ice cream will be familiar with.
The new addition to Lohilo Shape and Protein Powder is a recipe called Damn Good which for the ice cream is vanilla with crunchy caramel pieces. We have to imagine the Damn Good flavor of Shape and Protein Powder is the same or at least similar to the ice cream and you can purchase them now from the brand's website at €15 (17.30 USD) each.