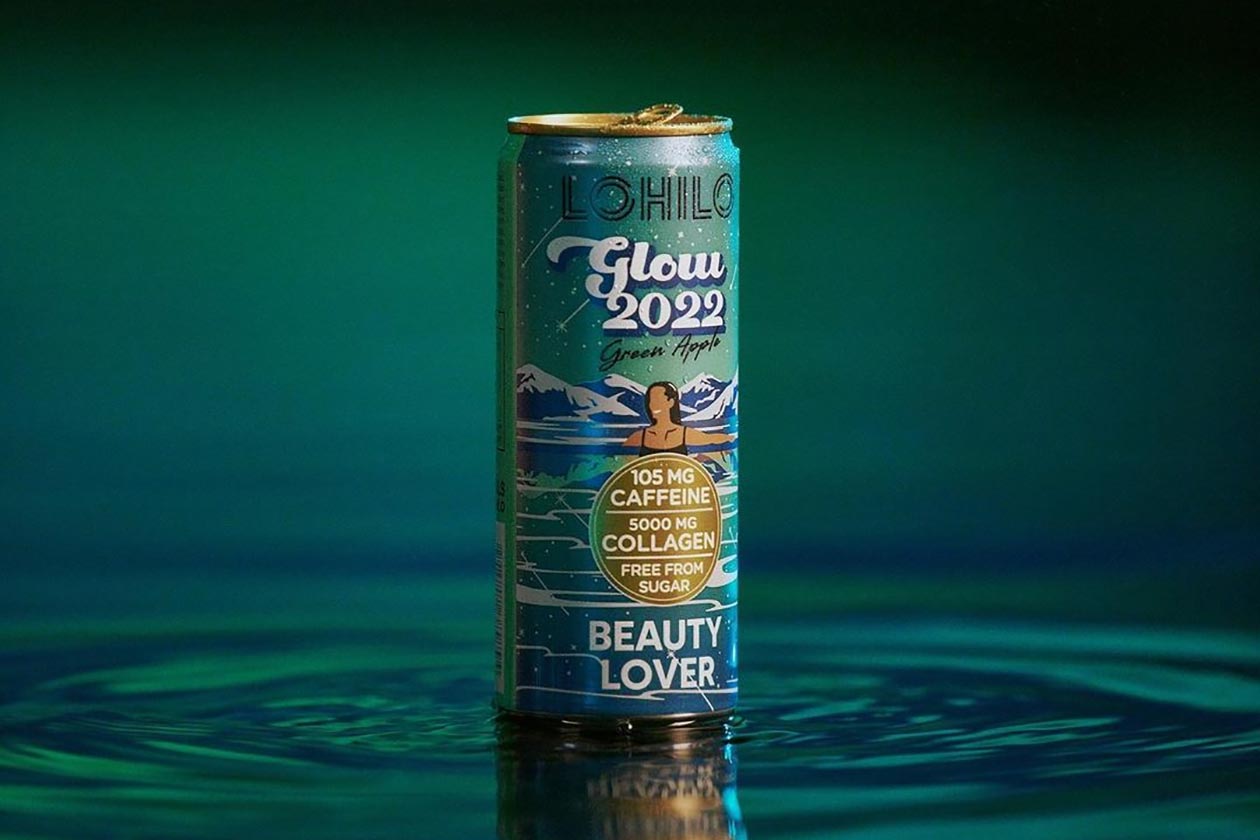 Fans of Lohilo may remember earlier this year, the Swedish functional brand launched a beverage called Sun Kissed, featuring a cactus lime flavor and a combination of caffeine and beta-carotene to support skin appearance and help with your tan. That product was actually put together in partnership with Swedish influencer and YouTuber Antonija Mandir, who the brand has teamed up with again for another new drink.
The second collaboration from Lohilo and Antonija Mandir is called Glow 2022, which comes with a similar sort of surf-themed can design, as you can see above, and an all-new flavor in green apple. The ingredients in the product are also slightly different from Sun Kissed, still featuring a moderate amount of caffeine at 105mg, but with summer been and gone in Sweden, the beta-carotene has been swapped for 5g of collagen.
Lohilo and Antonija Mandir's green apple-flavored Glow 2022 beverage still obviously supports beauty in some way thanks to the collagen, and while its full launch isn't planned until November 4th, there is a way to get your hands on it sooner. The brand has debuted its Glow 2022 functional drink this week at the specialist retailer Hemmakväll, which has an online store and a mountain of locations all across Sweden.