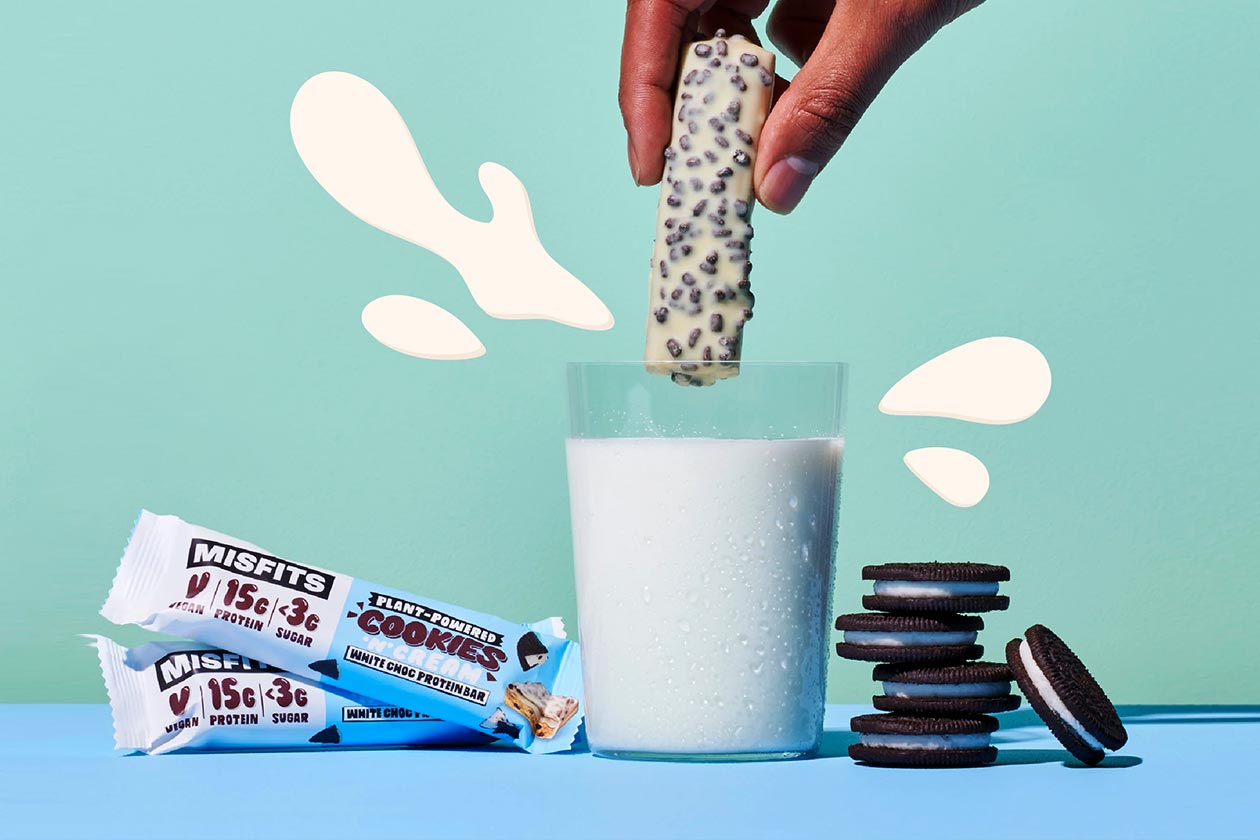 Plant-based functional brand Misfits, out of the UK, has returned just two weeks after the last new flavor for its flagship vegan-friendly protein snack with yet another tasty creation. For those that don't remember, in the middle of September, the popular brand brought back its previously limited edition Chocolate Banoffee Protein Bar, and unlike the first time, now it's here to stay.
Misfits' latest addition to its protein bar's menu is not like Chocolate Banoffee and is something completely new that fans haven't had the chance to enjoy before. The product is a traditional flavor in Cookies 'N' Cream featuring a sweet cream-flavored outer and a cookie crisp-filled bar packing 15g of plant protein, 7.4g of carbohydrates, 2.8g of sugar, 8.4g of fat, and 183 calories.
As per usual, Misfits' own online store is the place to go to get your hands on its most recent release, where you'll pay £18 (24.38 USD) for a box of 12 protein-packed snacks.