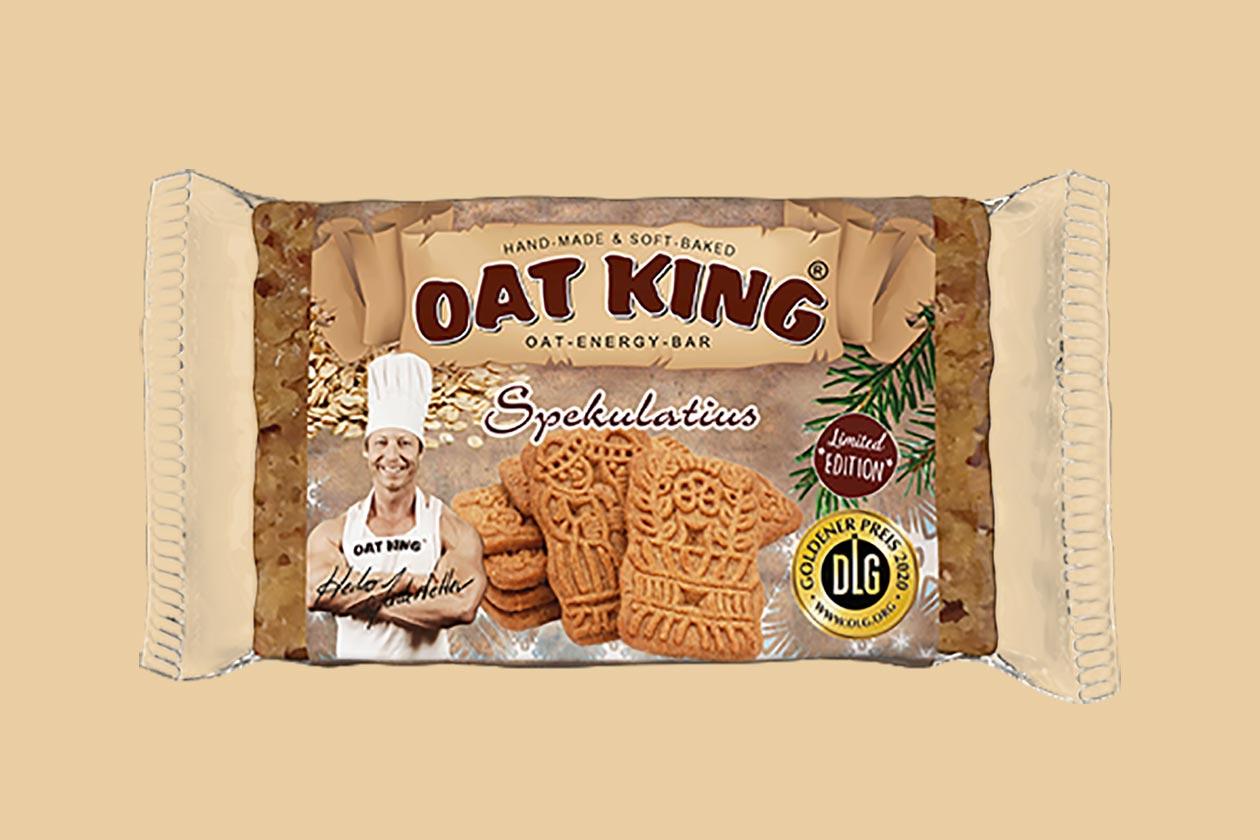 Oat brand Oat King, known for its tasty and high-carbohydrate bar, has a new flavor out in Germany this week, along the same lines as what fellow German brand Got7 Nutrition dropped today for Topping. Oat King's latest product is also a limited edition effort, so you are a fan or end up trying and enjoying it, make sure you stock up before it's gone for good.
The limited-time taste now available for Oat King's oat bar is Spekulatius, themed around the famous European shortbread biscuit Speculaas. The flavor is one of the brand's few that's made with only plant ingredients, and its macros are the same as most of the others, providing 5g of protein, 52g of carbohydrates, 28 of that sugar, 21g of fat, and 431 calories.
Once again, Oat King's Spekulatius oat bar is out and available in Germany this month, including through the brand's own online store, where a box of ten of the product will set you back €14.90 (17.28 USD).