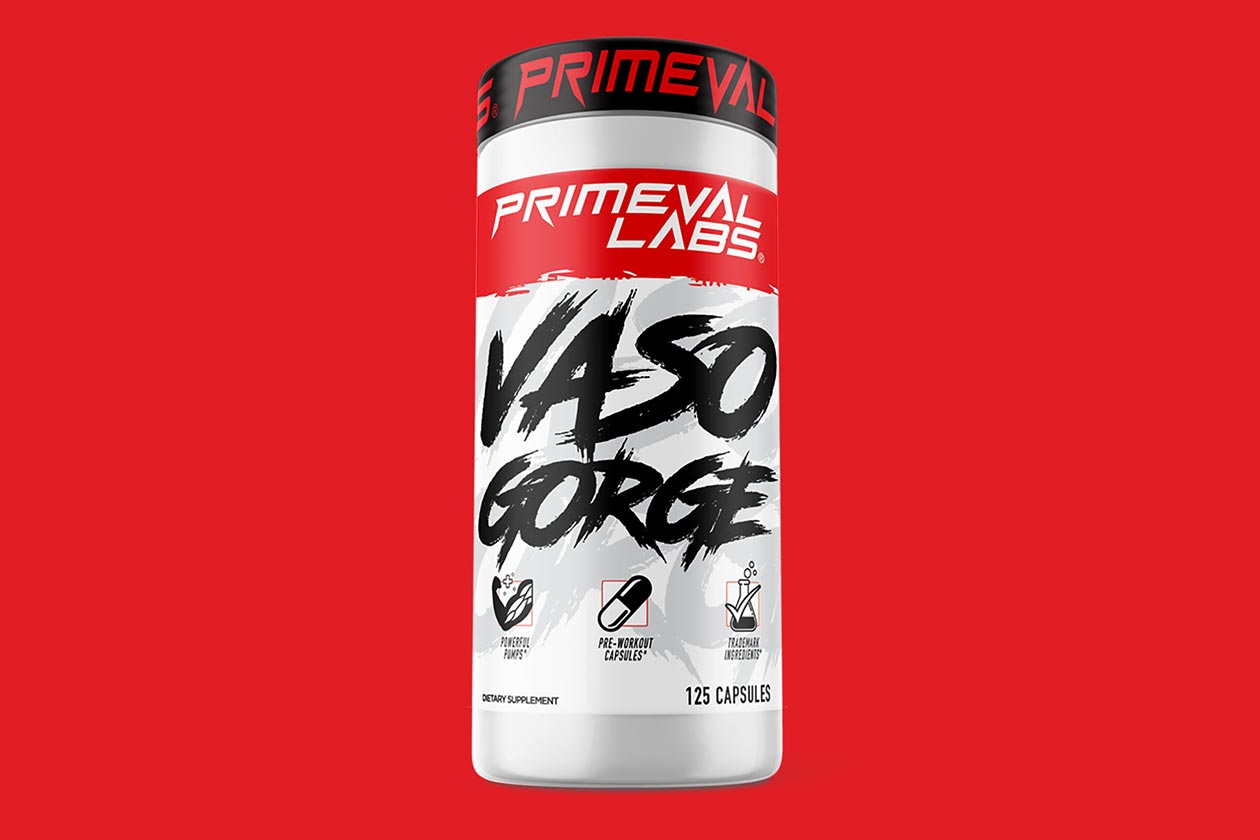 Primeval Labs has revamped one of its longer-running supplements in the pump-powering pre-workout VasoGorge, which like a few of its other products, has been given a fresh new look for 2021. The brand has given the supplement an updated formula to go with the makeover, although it still remains focused on enhancing pumps in capsule format with a short list of ingredients.
The new edition of Primeval Labs VasoGorge combines 1.5g of the premium branded ingredient Nitrosigine, 250mg of pine bark, and another 250mg of the hydration supporting pink Himalayan salt. As mentioned, the formula is relatively short and sweet, and like some other capsule pump supplements out there, the simplicity of VasoGorge makes it easy to stack with other pre-workouts.
The refreshed VasoGorge is now in stock and available for purchase on Primeval Labs' online store, replacing the previous version featuring GlycerPump glycerol and VasoDrive-AP. The price of the product is $39.99 for a bottle of 25 full five-capsule servings, although if you sign up to the brand's text program, you'll get a 25% discount, which brings the new VasoGorge down to $30.