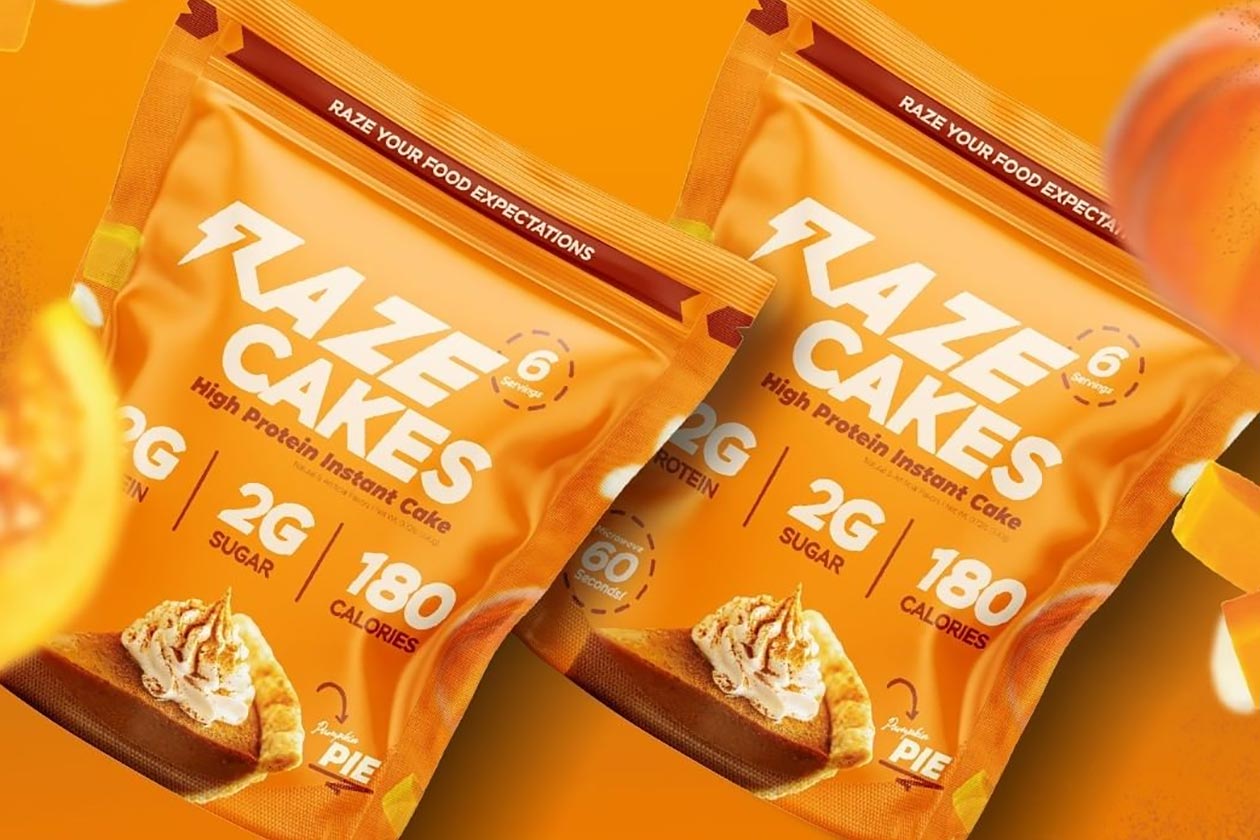 As busy as the RAZE brand has been with its energy drink and the awesome, creative, and limited-edition flavors it's been pumping out each month, it does have another product that's been getting a lot of attention. The spin-off high-protein mug cake mix RAZE Cakes has been consistently added to by way of a new flavor every month since its launch in July.
To keep the momentum going around RAZE Cakes, the team behind RAZE has announced a fall-themed flavor due to release soon, presumably before the month is out. With Fall being the theme, the flavor is, of course, a pumpkin-type taste with Pumpkin Pie RAZE Cakes packing the product's usual 12g of protein per serving, 2g of sugar, and 180 calories.
Pumpkin Pie will be RAZE Cakes' third new flavor since it came to market a few months back and fifth overall, joining Chocolate Lava Cake, Birthday Cake, Lemon Cake, and Cinnamon Roll. Once again, Pumpkin Pie RAZE Cakes is due to arrive soon, and it'll be available through the brand's website at its usual price of $19.99 a bag, excluding any deals or discounts.