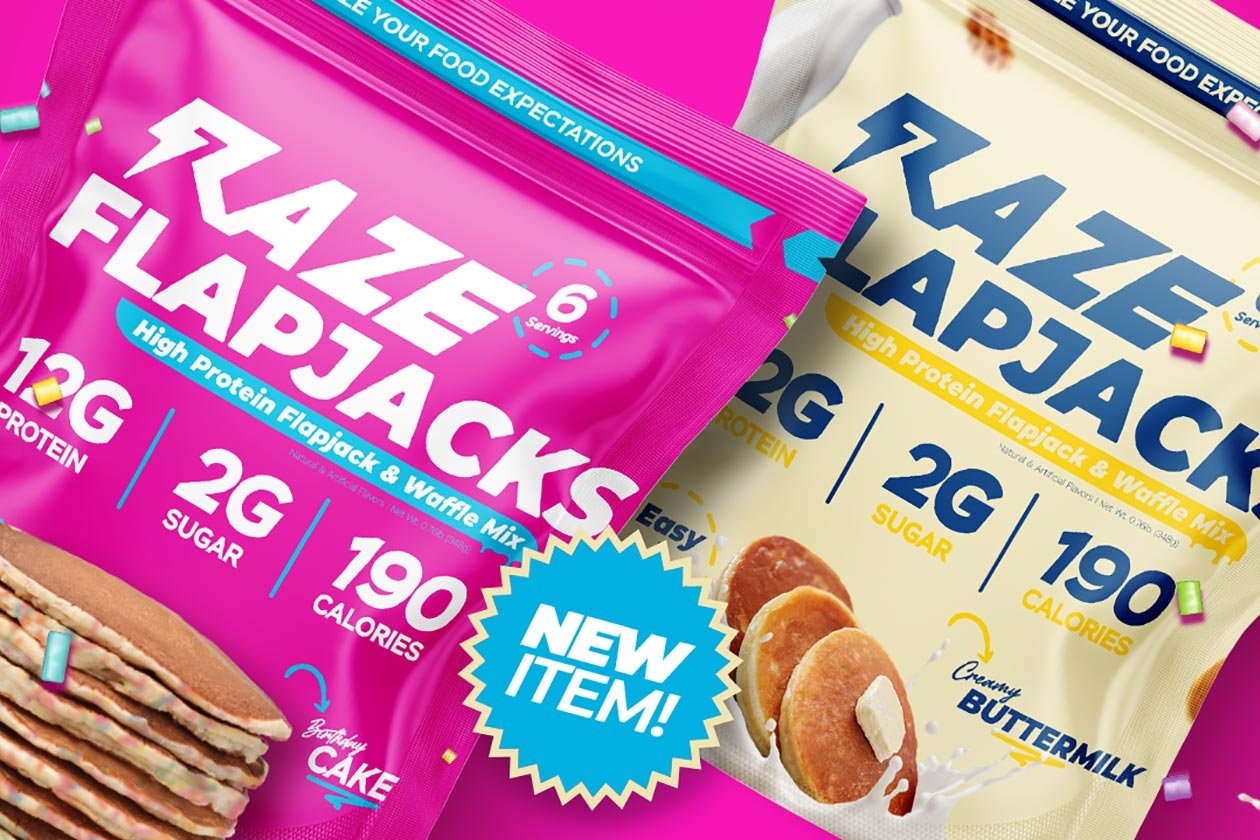 The latest functional baking mix from REPP Sports' energy drink brand RAZE Energy is now available with RAZE Flapjacks. It is similar to the already out there RAZE Cakes, although this product is a powder for fans to make high-protein pancakes and waffles. Despite the end result being slightly different, the macros on a serving of RAZE Flapjacks is about the same as RAZE Cakes.
A single serving of REPP Sports' all-new RAZE Flapjacks provides 12g of protein, mostly from whey concentrate, alongside 5g of fat, 34g of carbohydrates with 2g each of that sugar and fiber, and 190 calories. The functional product has launched in two flavors, one of which is from the RAZE Cakes menu in Birthday Cake, and the other is a classic pancake taste in Buttermilk.
As mentioned, RAZE Flapjacks is now available from REPP Sports and RAZE Energy's online store, and as expected, there is a limited-time introductory offer. If you head to the brand's online store in the next few days or so, you can get two full-size bags of RAZE Flapjacks for the price of one, meaning you'll pay $10 each for two as opposed to $19.99 for only one bag of six servings.