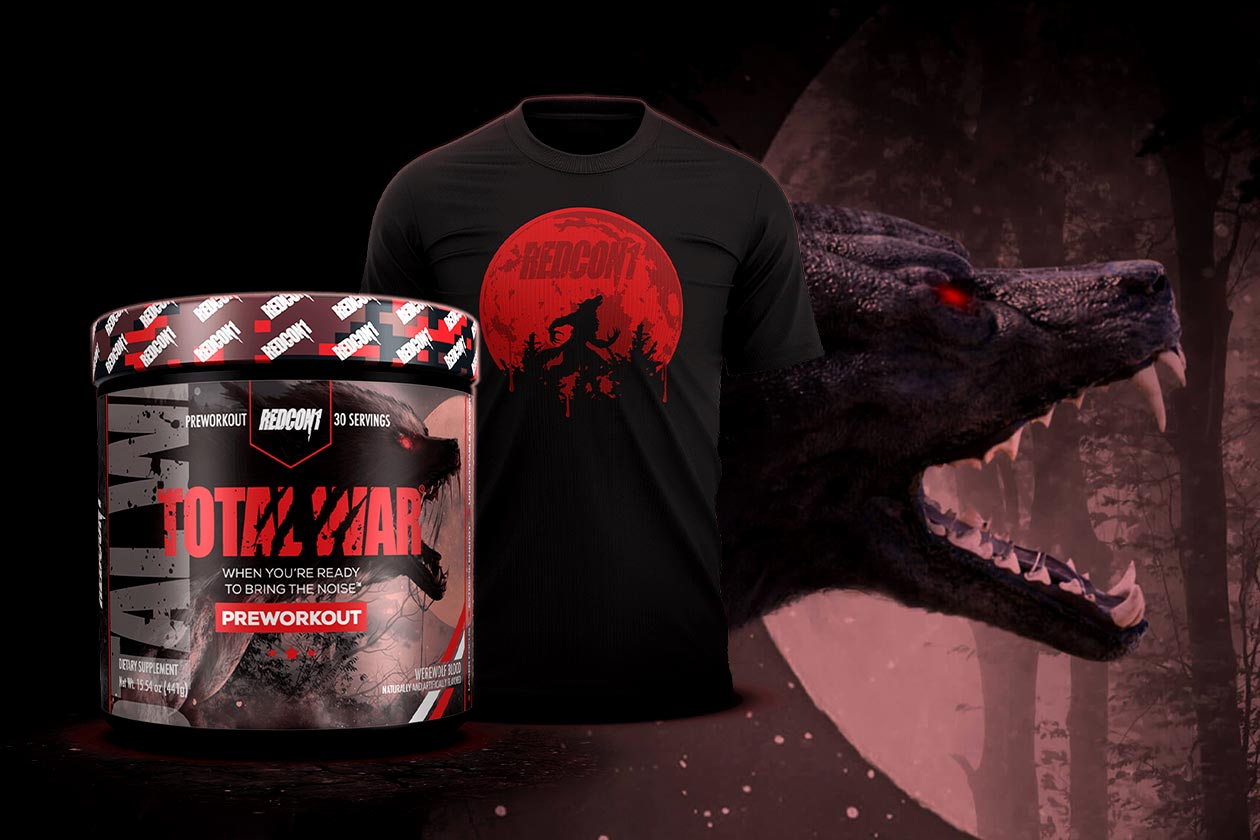 Earlier today, we posted about Redcon1's Zombie Blood flavor series, a collection of supplements in the limited flavor the brand put together for Halloween last year. Redcon1 essentially brought back Zombie Blood for another Halloween celebration, but for Double Tap, Big Noise, MOAB, and Breach, as well as the pre-workout Total War, which was the product the flavor first came in.
It turns out Redcon1 has a bit more than its eye-catching, illustrative Zombie Blood flavor series for Halloween; there is also an entirely new flavor creation, although this one is exclusive to Total War. The brand has continued that blood theme into a taste called Werewolf Blood, and like Zombie Blood, Redcon1 has given it a bit of extra pop with an awesome alternative label design.
You can purchase Redcon1's limited Halloween edition Werewolf Blood Total War, through its website, although it is not available by itself. The only way to get your hands on Werewolf Blood is in a bundle with a tee themed around the flavor. To be fair, the bundle is not much more expensive than a regular 30 serving tub of Total War, coming in at an additional $7 at $49.99.