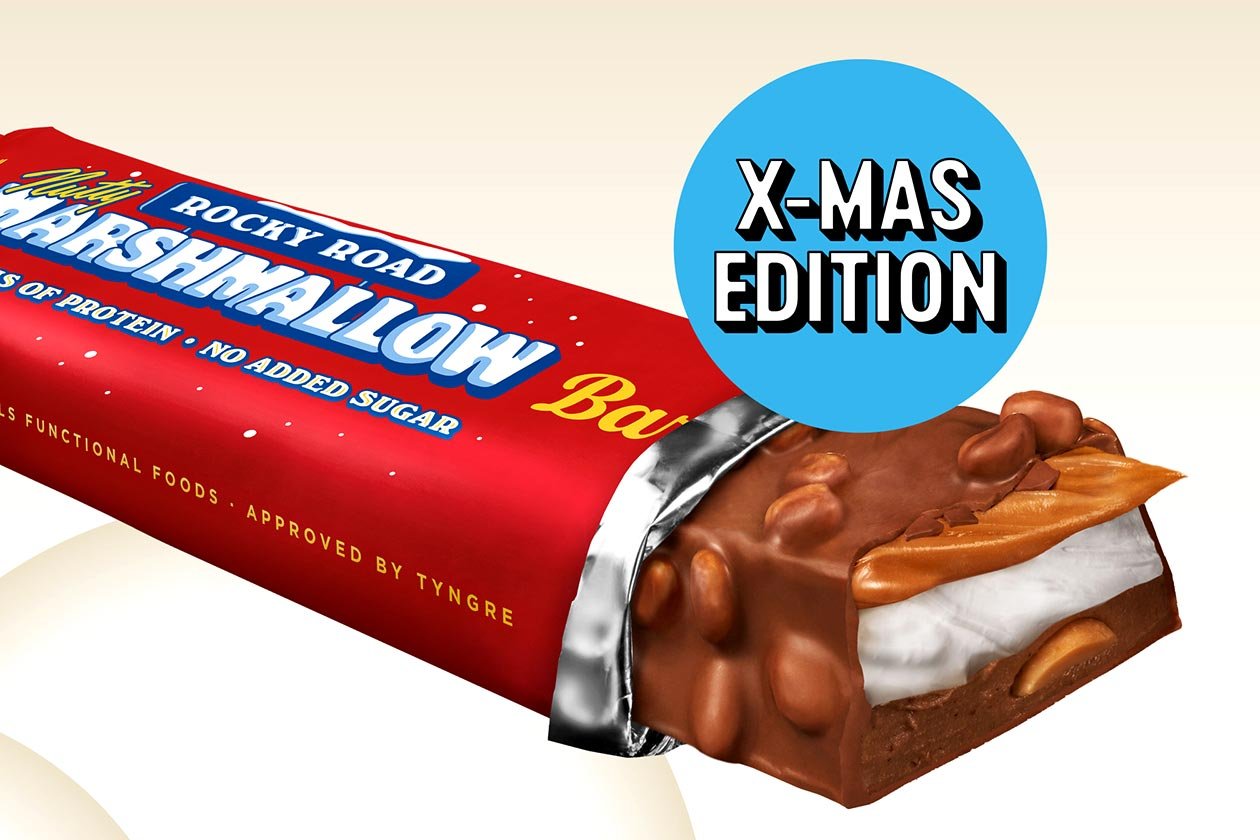 Less than a day after teasing its special edition protein bar flavor for Christmas, Swedish functional brand Barebells has completely revealed and released the product, and it is what we suspected. After seeing Barebells' teaser image, there were enough visible letters for us to make a confident guess at the name, going with Rocky Road Marshmallow.
A Rocky Road Marshmallow Barebells Protein Bar is exactly what the creative company has put together for Christmas in 2021, and it sounds as delicious as we could have hoped. The full name of the flavor is actually Rocky Road Nutty Marshmallow, as it features a base layer with crunchy peanuts, then a fluffy layer of marshmallow, topped with gooey caramel and covered in delicious chocolate.
The description makes the Rocky Road Marshmallow Barebells Protein Bar sound like a nutty version of last year's Christmas creation in Creamy Crisp, which also had a light and smooth layer. The nutrition profile of the product is a little less high in protein than usual, with 17g per bar, alongside 17g of carbohydrates, 1.4g of sugar, 9.7g of fat, and 209 calories.
Barebells has said Rocky Road Marshmallow could be its most delicious protein bar to date, with that marshmallow middle sounding like quite the highlight as consistency is the only area the Barebells Protein Bar can sometimes be better. The product is available now in its home country of Sweden, and it is a Christmas edition, so it's only around for a limited time.