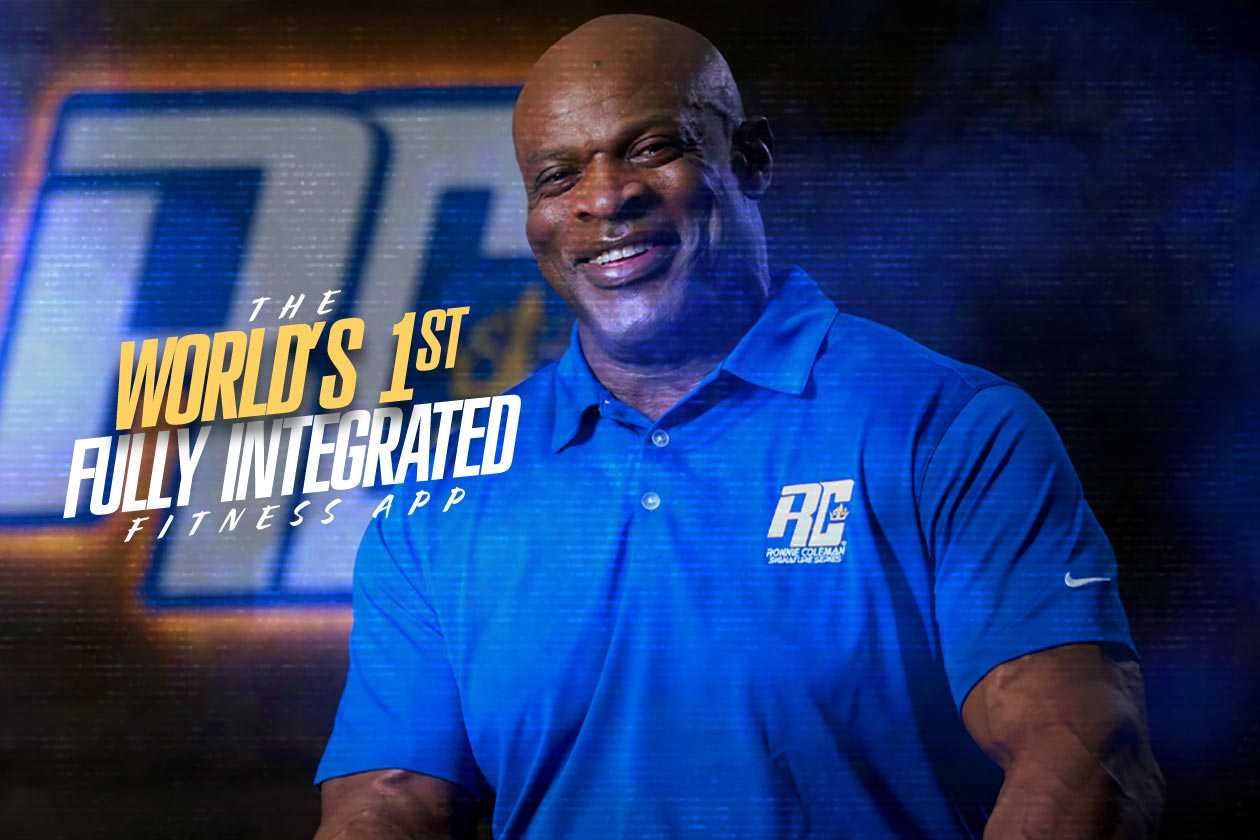 The king himself, eight-time Mr. Olympia champion Ronnie Coleman, has launched an all-new mobile app that brings together many different areas of health and nutrition. Ronnie's supplement company Ronnie Coleman Signature Series is, of course, heavily integrated into the app, although there are many other features that don't involve the brand and its products.
Ronnie Coleman's mobile app, which like his stimulant pre-workout, is named after his iconic quote "Yeah Buddy", has augmented reality sections to have some fun with Ronnie and his supplements. You can put the bodybuilding legend in some of his signature outfits and take pictures in your own environment, with the same thing possible with any of the Ronnie Coleman Signature Series products.
Alongside the augmented reality features, the Yeah Buddy mobile app has a sections for training and nutrition programs, and an exclusive community to interact and socialize with. There is also a Ronnie Coleman Signature Series shop weaved into the experience to purchase any of the brand's supplements and a meal plans area to purchase packages from the reputable meal prep company Icon Meals.
The aim of Ronnie Coleman's Yeah Buddy mobile app is to bring together everything you need to help you along your fitness journey, with quality information and education from Ronnie Coleman and his team. You can download it to your phone starting this week on both Android and iOS devices completely free; however, there are microtransactions throughout, such as a few dollars for some of the poses.