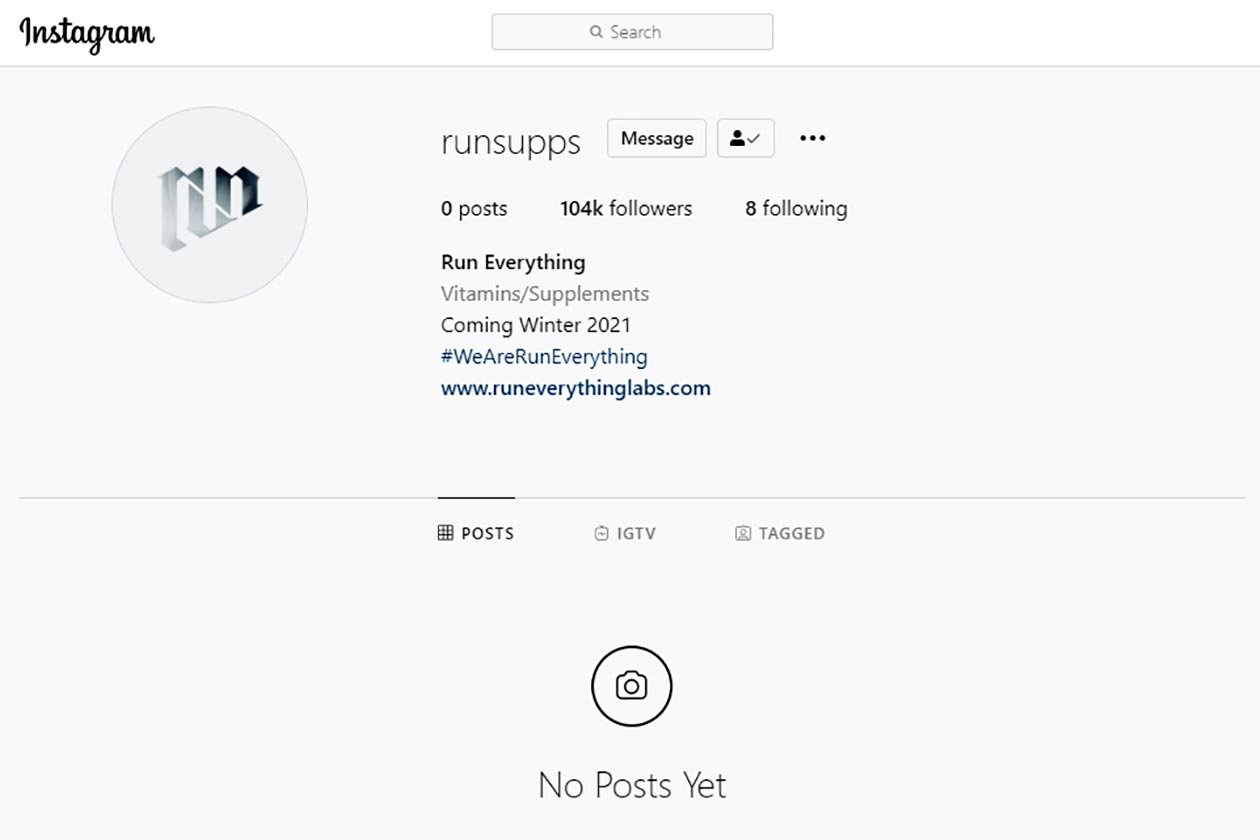 A couple of weeks ago, Rob and Dana Linn Bailey's long-running supplement company Run Everything Labs launched a "Sell Everything Sale", and it is still running. The goal of the promotion is right in the name, as the brand wants to get rid of absolutely every single piece of inventory it has available and is offering discounts and deals throughout its website.
The reason Run Everything Labs wants to clear everything out is because it is making way for a promising new selection of supplements. While the brand has not shared details on any upcoming items, it has said a lot is changing. In addition to clearing out inventory, Run Everything has also cleared its Instagram, which currently has zero content.
Rob and Dana Linn Bailey have done many different things with Run Everything Labs over the years, although this has to be one of the most significant moves it's made. It's not often a supplement company completely clears out its Instagram and every piece of stock it has before launching its next evolution, so whatever the brand has, it must be big.