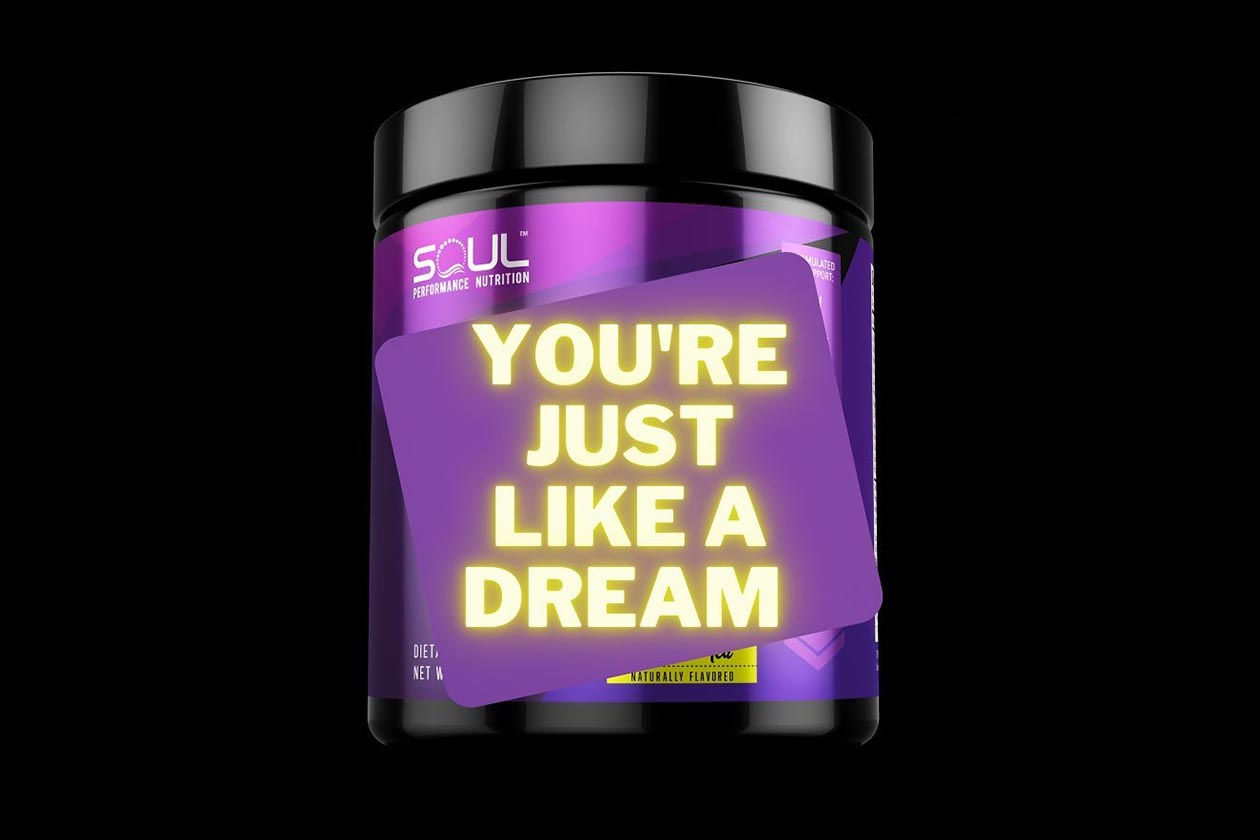 While we continue to wait for the launch of its well-put-together superfood supplement, the growing Soul Performance Nutrition has hinted at another new product coming down the pipeline. The brand has shared the teaser image you can see above, featuring a purple-colored supplement, which is obviously not the blue from its original Electrolyte Endurance Powder or green from Essence Active Greens.
Another key detail in Soul Performance Nutrition's intriguing new picture is the words covering the front of the product, reading "you're just like a dream". Based purely on that, we're guessing the brand's yet-to-be-named supplement is a nighttime formula. Typically these types of products are built to support and improve sleep, and sometimes they get a bit more advanced and also aim to help with recovery.
Knowing Soul Performance Nutrition's other two, Electrolyte Endurance Powder and Essence Active Greens, there is a good chance that if its upcoming purple supplement is a nighttime formula, it'll likely look to support more than just sleep. It is exciting to see another product on the way from the brand, although with Essence Active Greens still unreleased, we don't imagine it'll be out for a while.