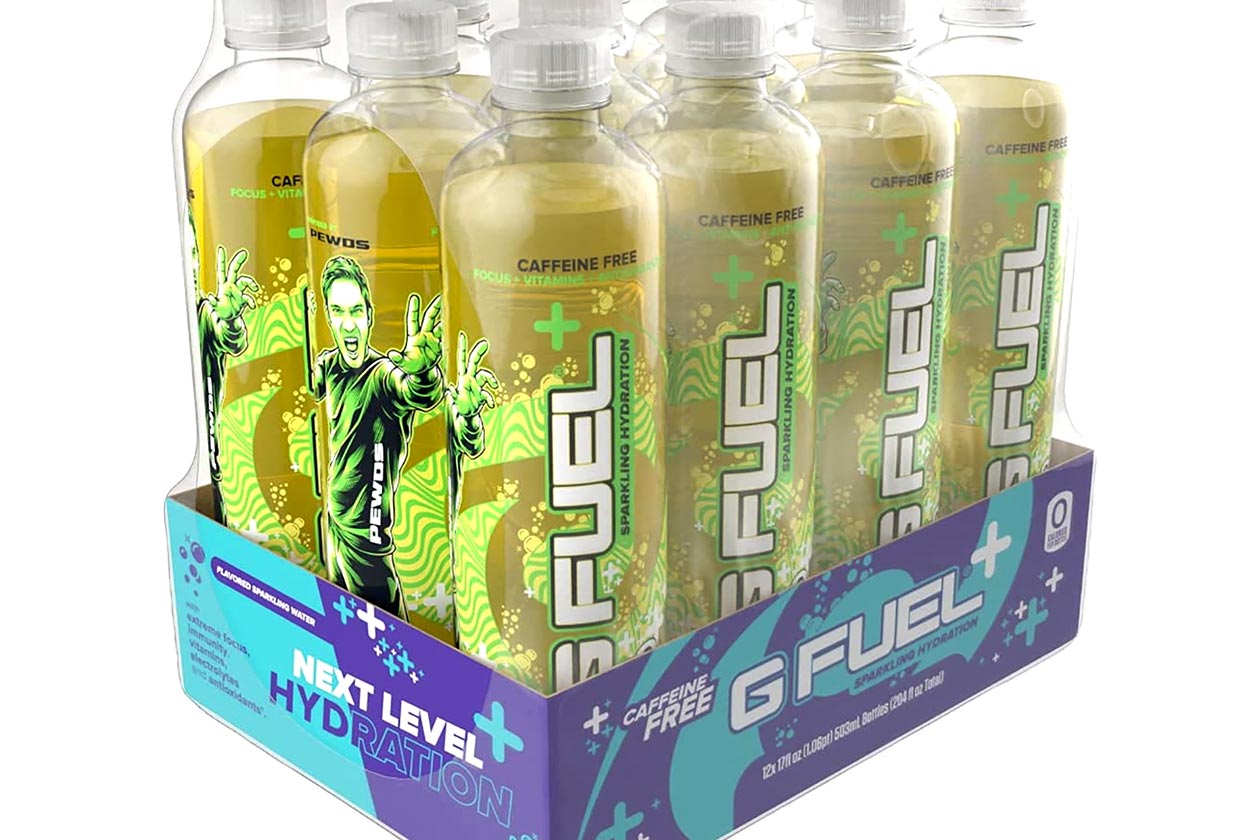 Sparkling Hydration is the other premixed beverage the gaming brand G Fuel has on the market alongside the G Fuel energy drink, with the key difference being right in the name. G Fuel Sparkling Hydration is a ready-to-drink product that's all about supporting hydration and performance with a blend of electrolytes and vitamins, whereas the G Fuel energy drink is powered by a solid 300mg of caffeine.
At the moment, there are only two flavors available for Sparkling Hydration through the G Fuel website, and they're the same two it's had since its launch, in Black Cherry and Kiwi Strawberry. The gaming supplement company has just come out and completely surprised fans with four more flavors of G Fuel Sparkling Hydration, which is on top of the Ron's Gone Wrong collaboration announced last week.
All four of the Sparkling Hydration flavors were previously introduced as options for other G Fuel products, so they are experiences fans will be familiar with. There is FaZe Rug's Sour Blue Chug Rug, PewDiePie's Yuzu, another FaZe Clan creation in FaZe X, and Nickmercs' MFAM Punch. The flavors are available for pre-order exclusively through Amazon at $19.99 a case and look to be shipping out in a month or so.