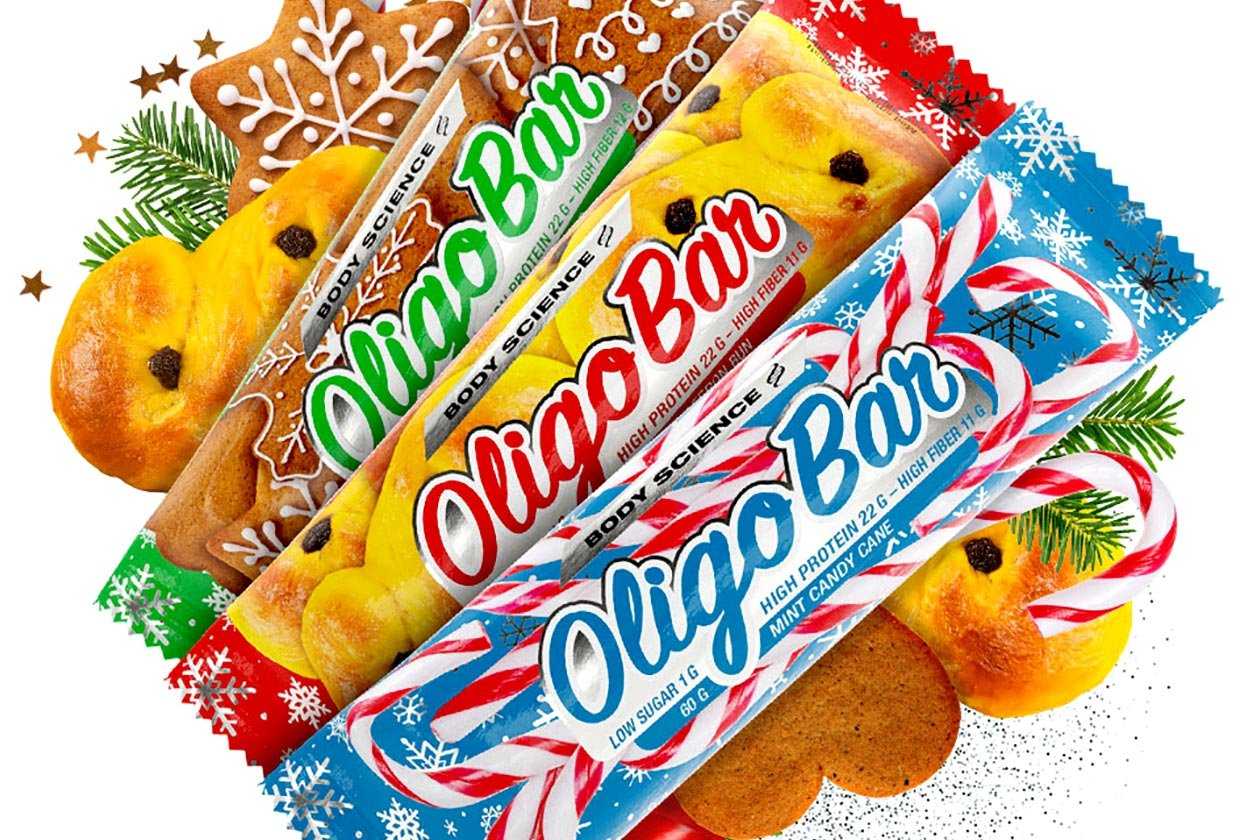 House brand Body Science from the Swedish retailer MM Sports has put together a little more than the products we posted about yesterday to go with the season of giving. For those who missed the story, Body Science has created special edition Christmas flavors of BCAA, Casein Protein Pudding, and 100% Whey, including the popular Swedish treat, Saffron Bun.
Three more special edition Christmas flavors have now surfaced from MM Sports and its brand Body Science, all of which are for its high-protein snack, the Oligo Bar, and are certainly quite interesting. There is Spicy Gingerbread, Mint Candy Cane, and that same flavor mentioned earlier in Golden Saffron Bun, all packing the Oligo Bar's usual solid 22g of protein per bar.
Like those flavors for BCAA, Casein Protein Pudding, and 100% Whey, MM Sports and Body Science's Christmas-themed flavored of the Oligo Bar are only available for a limited time. You can grab the products from MM Sports' online store for the same price as any other flavor of the Oligo Bar at 20kr (2.25 USD) for a single bar or 179kr (20.13 USD) for a box of 12.