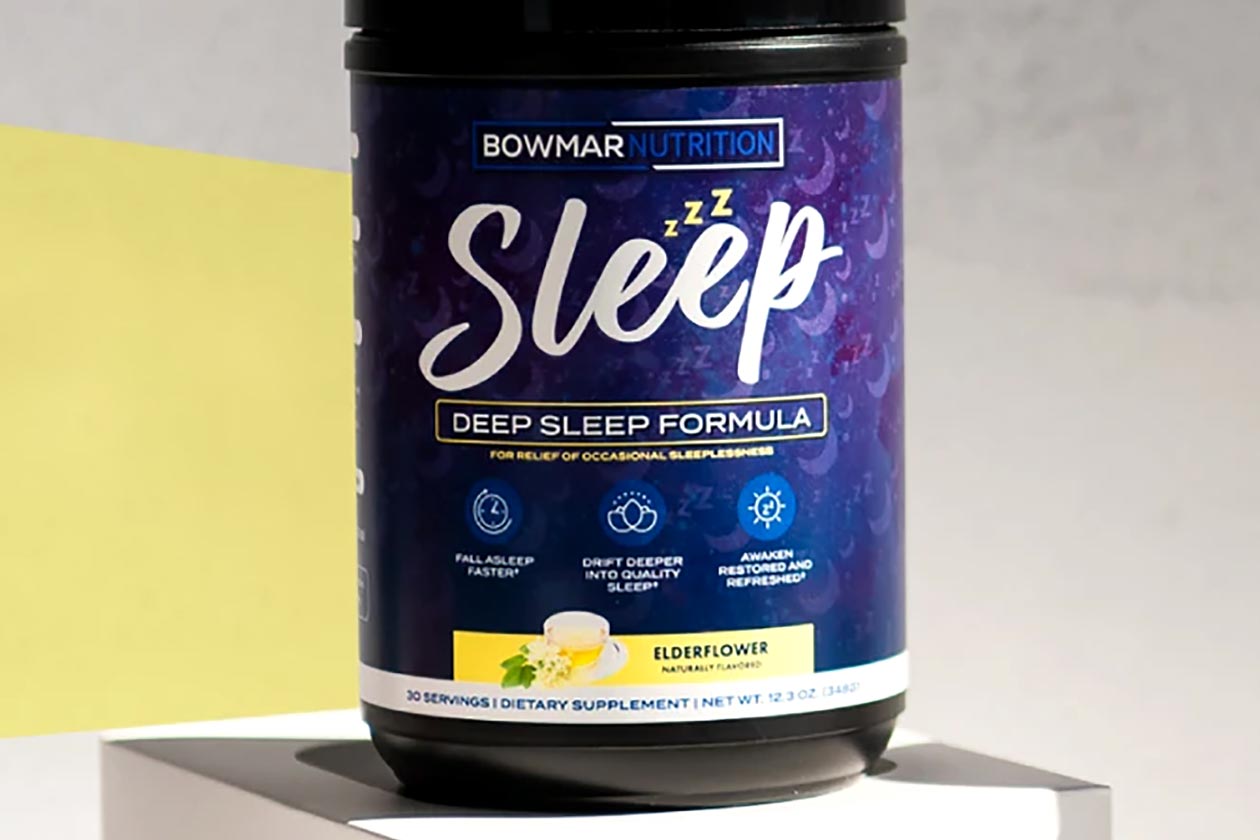 This year has been mostly filled with flavor extensions when it comes to the always busy Bowmar Nutrition, with last month alone bringing the release of three, including Grandpa Bowmar's Peach Cobbler. Over the weekend, the brand continued that spree of flavors with a much-needed addition to the menu of its nighttime supplement simply named Bowmar Sleep.
Up until last week, fans of Bowmar Nutrition had one flavor to choose from for its sleep-supporting product in Chamomile Honey, although to be fair, it has only been on the market for three months. Joining that original and relaxing Chamomile Honey is another rather refreshing and soothing flavor creation with Elderflower, which is in stock now on the brand's website.
As a quick refresher on the formula powering Bowmar Nutrition's Sleep, it combines all of your usual suspects, all to help you get to sleep faster, get quality deep sleep, and best of all, wake up feeling refreshed and recovered. The formula includes highlights such as a gram of GABA, 2g of tryptophan, 300mg of theanine, 80mg of lemon balm, and a solid 6mg of melatonin.