Nov 30th, 2021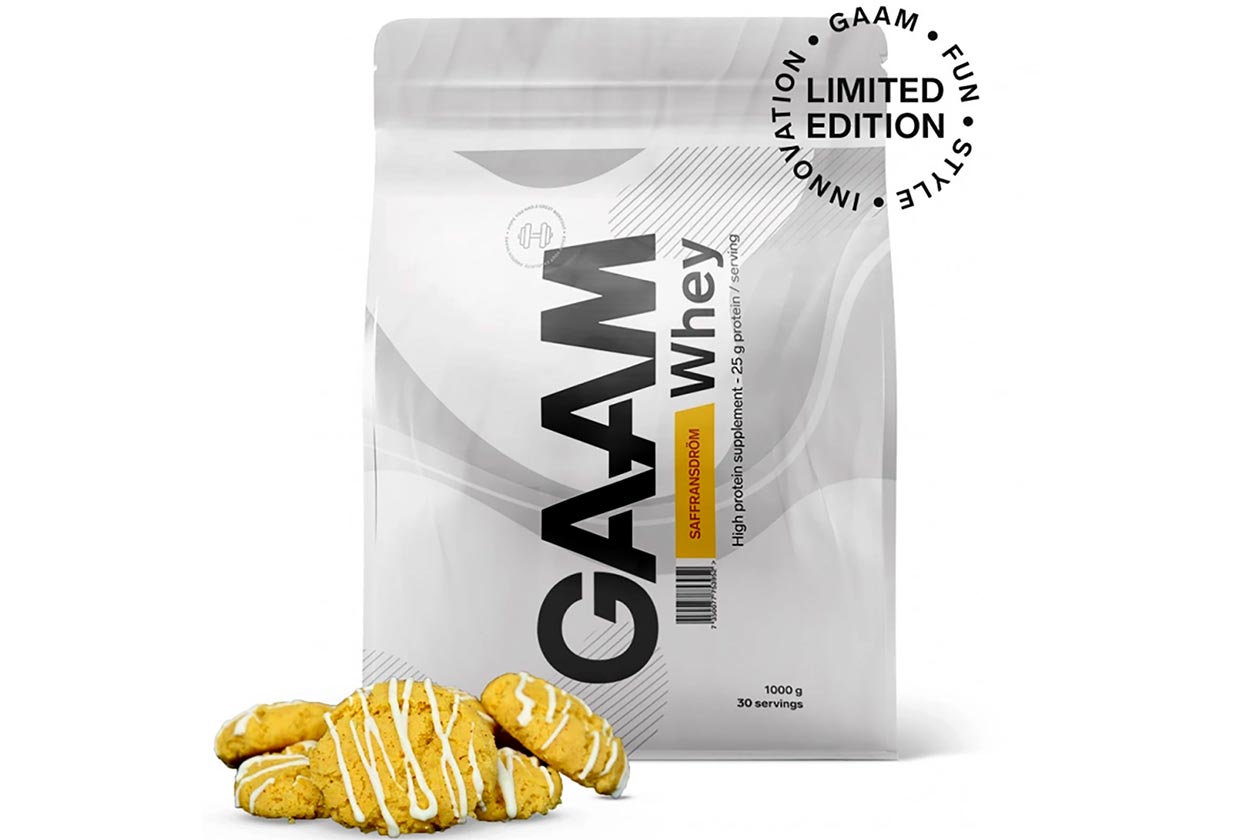 Last week was packed full of surprise releases from Swedish brand GAAM Nutrition, two of those being special edition efforts themed around Black Friday with Blackout flavors of GAAM BCAA and PWR. The brand also dropped the third flavor of its GAAM Protein Bar in Hazelnut and Nougat, and launched an eye-catching, gold-colored Golden Apple flavor of GAAM Energy.
GAAM Nutrition is back again this week with more releases, two to be exact, which are both Christmassy flavor extensions, are only available for a limited time, and are both for the protein powder GAAM Whey. To go with the season of giving, the brand has released Gingerbread and the classic baked treat Saffransdröm as Christmas edition flavors of GAAM Whey.
Both flavors come with the supplement's typical nutrition profile led by 25g of protein, all from whey concentrate and skimmed milk powder, alongside low carbohydrates, fat, and calories. The Gingerbread and Saffransdröm GAAM Whey are available now from GAAM Nutrition's flagship retailer, Proteinbolaget, at the competitive price of 149 kr (16.50 USD) for a 1kg bag.