Nov 10th, 2021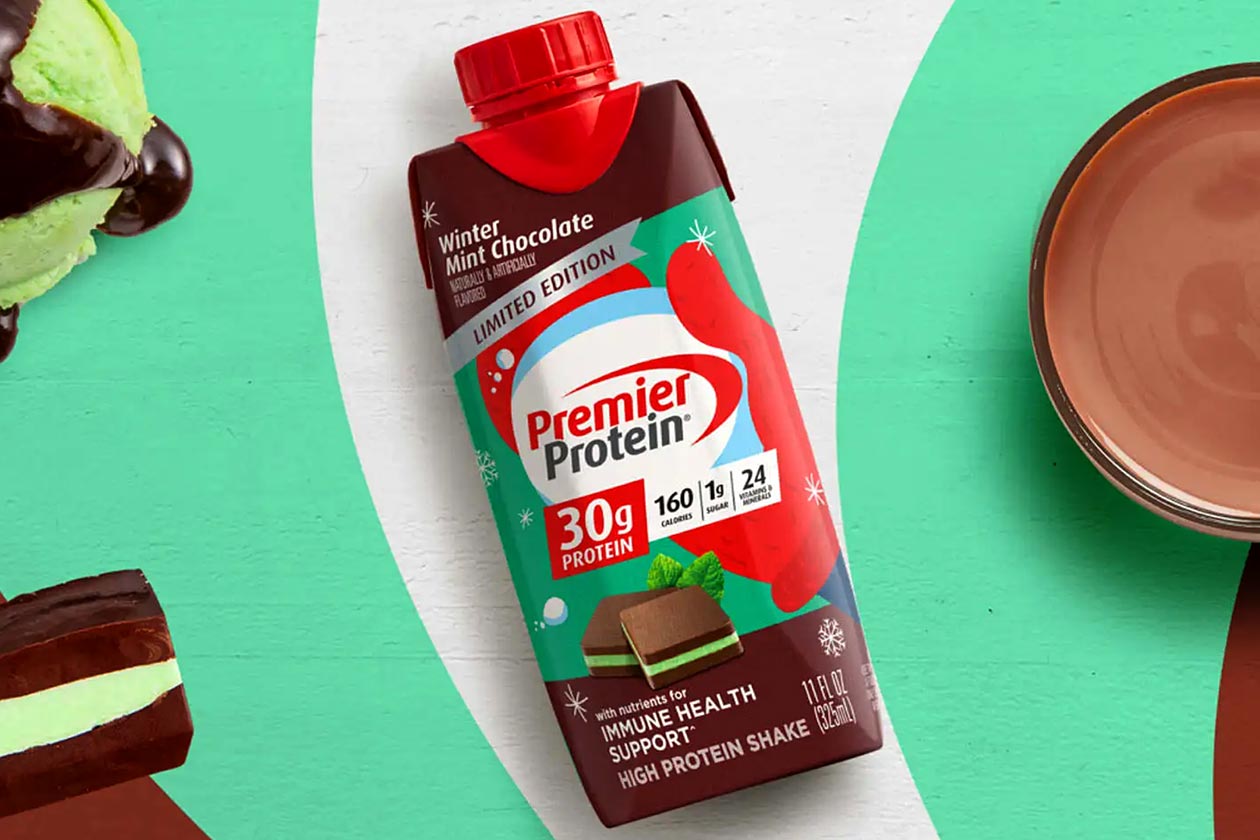 Premier Protein is one of the latest supplement companies to show a bit of Christmas spirit, releasing a special edition flavor for both of its on-the-go, premixed protein shakes. By two protein RTDs, we are referring to the brand's carton and plastic bottle beverages, which have the same volume, selection of flavors, and nutrition profile; they're simply separated by the style of packaging.
The flavor Premier Protein has put together for the season of giving is the classic Christmassy combination of mint and chocolate with Winter Mint Chocolate. As mentioned, the flavor is available for both of the brand's high-protein drinks, and they have the same macros. That includes a solid 30g of protein per 11.5fl oz shake, 5g of carbohydrates with a gram of that sugar, 3g of fat, and 160 calories.
You can already purchase Premier Protein's carton Winter Mint Chocolate protein shake from the membership retailer Sam's Club at the cost-effective price of $22.18 for a box of 15. As for the bottled Winter Mint Chocolate, that is up for pre-order in the brand's online store with a box of 12 at $31.29, three boxes for $89.37, or massive six boxes — 72 shakes — at $166.74.