Nov 17th, 2021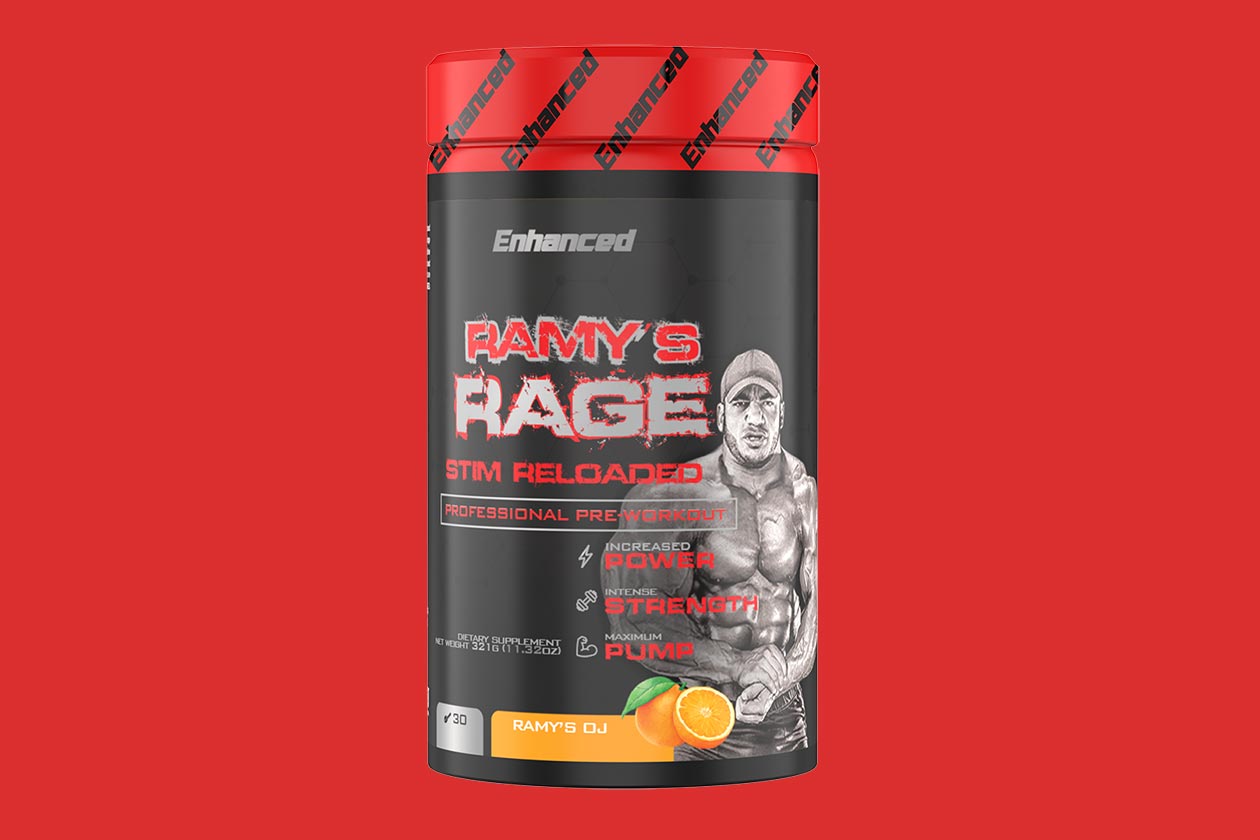 It wasn't that long ago Enhanced Labs released a pre-workout or a pair of pre-workouts featuring its premier athlete and now two-time, back-to-back Mr. Olympia champion, Big Ramy. First was the stimulant-free, pump-enhancing supplement Ramy's Rage Pump Reloaded, then we got the stackable, more stimulant-fueled, and energy-driving pre-workout Ramy's Rage Stim Reloaded.
Enhanced Labs has now taken the second of those Ramy's Rage pre-workouts in Ramy's Rage Stim Reloaded, and relaunched it with a more focused formula. The sequel to the five-month-old product has changed a few dosages around with decreases and increases, and looking at it on paper; it really seems to be shooting for a harder-hitting experience, reinforcing that "Stim" part of its name.
The revamped Ramy's Rage Stim Reloaded for Ramy's Rage Stim Reloaded V2 has switched from pure citrulline to citrulline malate at 5g per serving, added beta-alanine at 1.5g, and also added juniper berry to further the energy and focus. The amount of caffeine has been increased from 300mg to a combined 400mg, which is why we're saying it'll likely be a harder-hitting experience.
Enhanced Labs' second version of Ramy's Rage Stim Reloaded is available from its website at $34.99 in Blue Raspberry and Ramy's OJ flavors, and with a change in serving format. The original pre-workout was two scoops for 15 full servings per tub, while this one is just a single scoop maximum with 30 servings per tub, so don't go in taking this like the last one, as you'll end up with twice the caffeine.