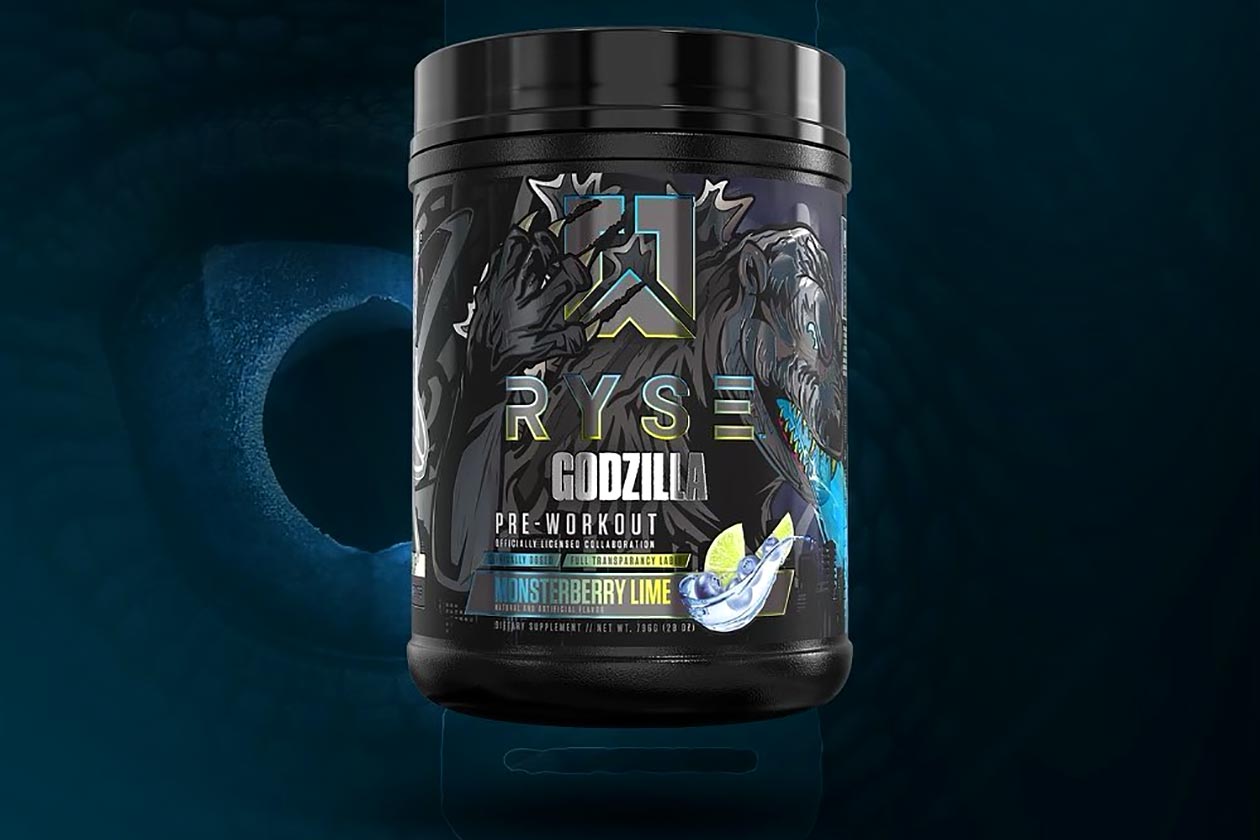 RYSE's upcoming and highly-anticipated Noel Deyzel Signature Pre-Workout is an absolutely loaded supplement that made a mountain of noise when the brand shared the formula. It is packed with a huge 11g combination of citrulline and NO3-T citrulline nitrate, 6.4g of beta-alanine to power performance, VasoDrive AP, 1.6g of VitaCholine, and a whole host of other key ingredients.
When RYSE revealed the formula behind its Noel Deyzel Signature Pre-Workout, it didn't initially show the product itself, only the facts panel. It then dropped a sneak peek at the label, which was enough for us to see the collaboration the brand alluded to in earlier teasers. Our guess was RYSE had partnered with Godzilla for its Noel Deyzel Signature Pre-Workout, and that is the case.
RYSE has shared a complete look at its promising pre-workout, completely confirming it is in collaboration with Godzilla. The supplement was said to be in partnership with a movie, although it is more of an authentic character collaboration. It's not connected to any of the recent Godzilla films, but the Godzilla franchise as a whole, which did all start with a film back in 1954.
To go with the official unveiling of the Godzilla and Noel Deyzel Signature Pre-Workout, RYSE has set an exact launch date for the powerhouse pre-workout, and it's not far away. The brand is looking to make it available right on Thanksgiving, Thursday the 25th of November, presumably through the RYSE website.