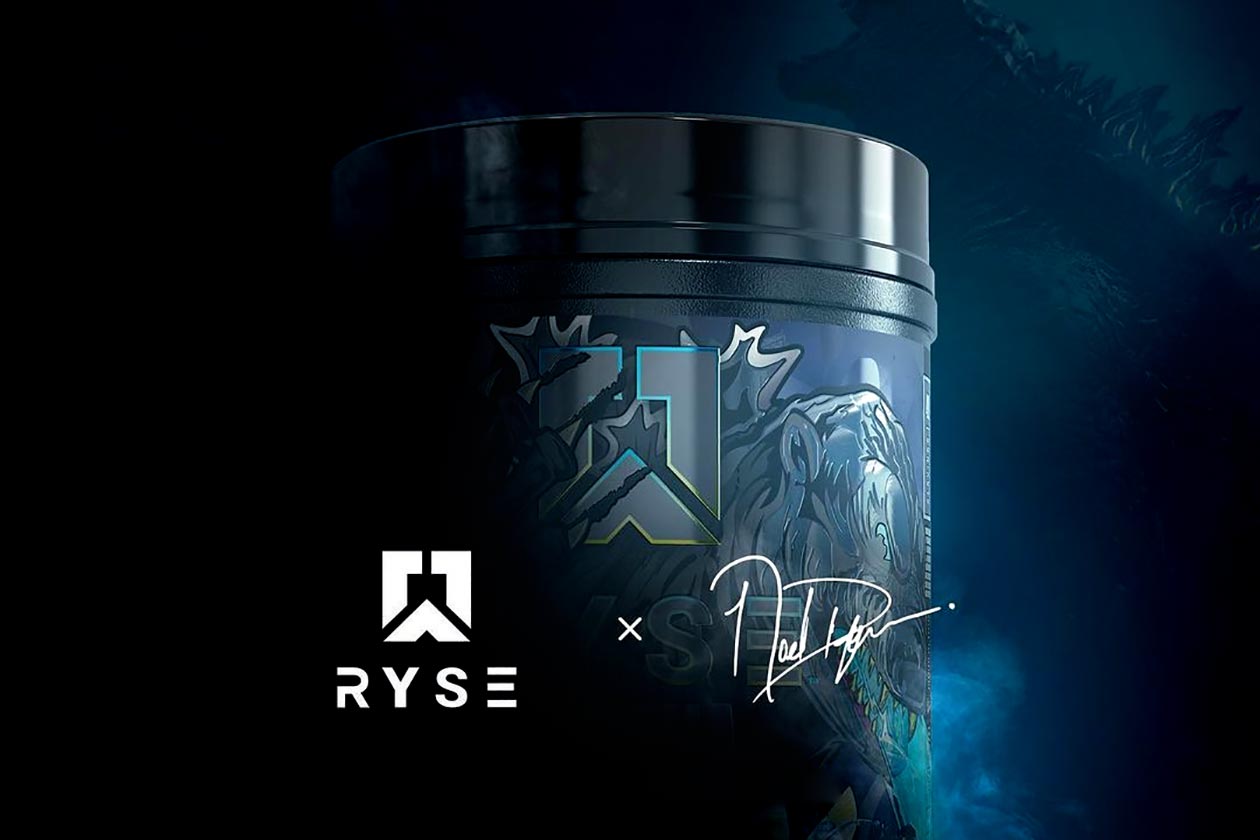 Something fans of RYSE may remember when it first teased its absolutely loaded Noel Deyzel Signature Pre-Workout, put together with Deyzel himself, was the supplement is also a movie collaboration. That makes sense as to why the brand recently revealed the formula powering the packed out product but not a picture of the tub itself, as that would likely confirm the film it's tied to.
With Black Friday fast approaching, which is when RYSE is planning to launch its promising Noel Deyzel Signature Pre-Workout, it has now shared a sneak peek at the tub hinting at the film it's in collaboration with. You can see part of that image above, where we've highlighted the key areas and graphics, as RYSE clearly includes shots of the pop culture icon, the king of monsters, Godzilla.
The first question is, does the character tie into the taste of the Noel Deyzel Signature Pre-Workout with something like a Godzilla-named flavor, or is it purely for branding? We're also curious about what movie the supplement is linked to, presumably the most recent one in Godzilla vs. Kong, which hit theaters earlier this year and went on to generate 467.8 million at the worldwide box office.
As more information comes in on RYSE's upcoming and highly-anticipated Noel Deyzel Signature Pre-Workout, we'll be sure to share it, although until then, definitely check out the loaded formula powering the product, revealed a few weeks ago.