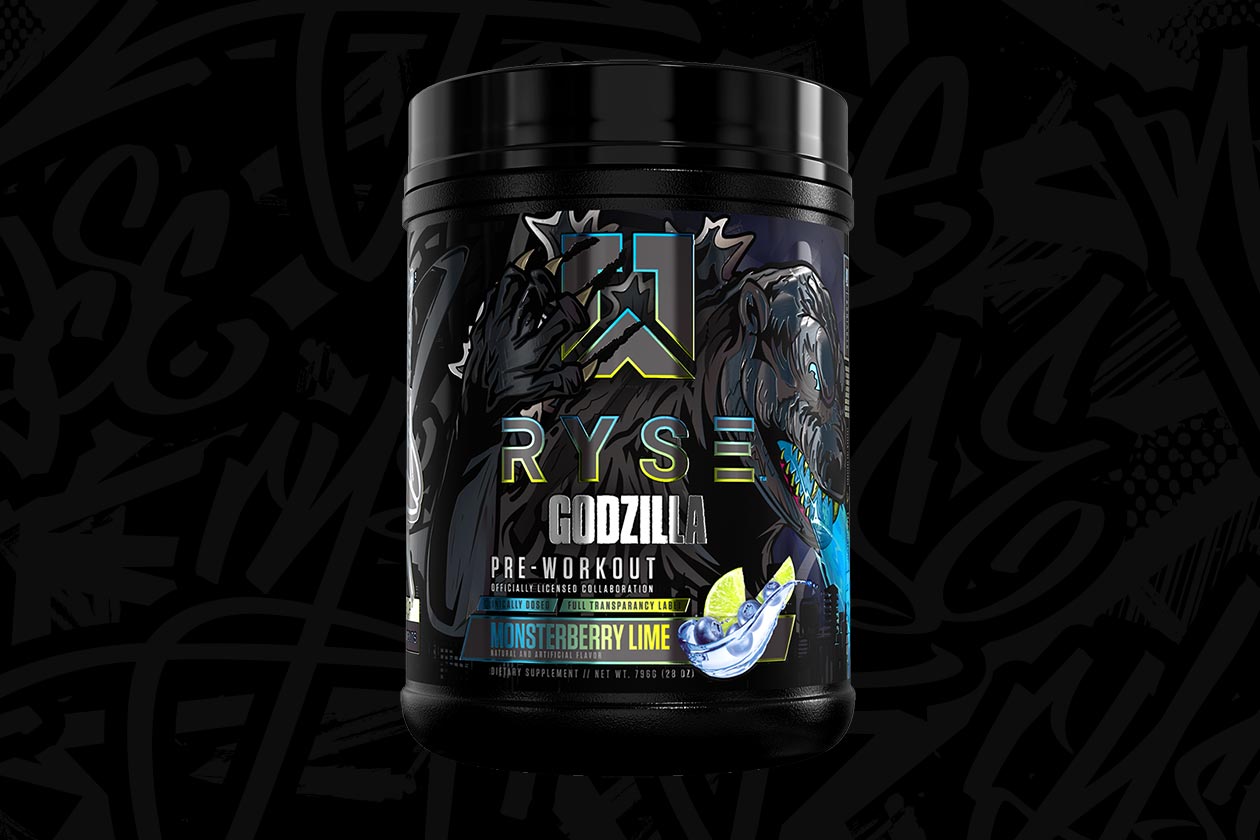 Tomorrow RYSE is launching its highly anticipated double collaboration supplement, the absolutely loaded Noel Deyzel Signature Pre-Workout. The product has been put together in partnership with, of course, the reputable and popular IFBB Pro bodybuilder Noel Deyzel, and if you couldn't tell by the front of its label, it's also in partnership with the king of monsters himself, Godzilla.
If you're like us and want to get your hands on the packed-out supplement as soon as possible, RYSE's Noel Deyzel Signature Pre-Workout is launching today or technically tomorrow, arriving at 7PM tonight Eastern Time. The product will be available first through the brand's online store, and along with the precise time it's going live, we have an idea of how much it is going to cost.
RYSE is already listing the promising Noel Deyzel Signature Pre-Workout on its website with a price tag of $56.99, which is impressively competitive considering what's squeezed into the product. Also, from what we can see, that is the pre-workout's regular price, so if there is any sort of sale for Black Friday and the Noel Deyzel Signature Pre-Workout is included, that will come down.
In years past, we've seen RYSE go as deep as 30% off, which if that is the case again this year and it applies to the Noel Deyzel Signature Pre-Workout, it'll drop below $40. With the powerhouse formula it has, we wouldn't be surprised if the supplement is excluded from the sale or maybe has a lesser discount, either way, we'll be tuning in later today to secure ourselves a tub or two.