Dec 20th, 2021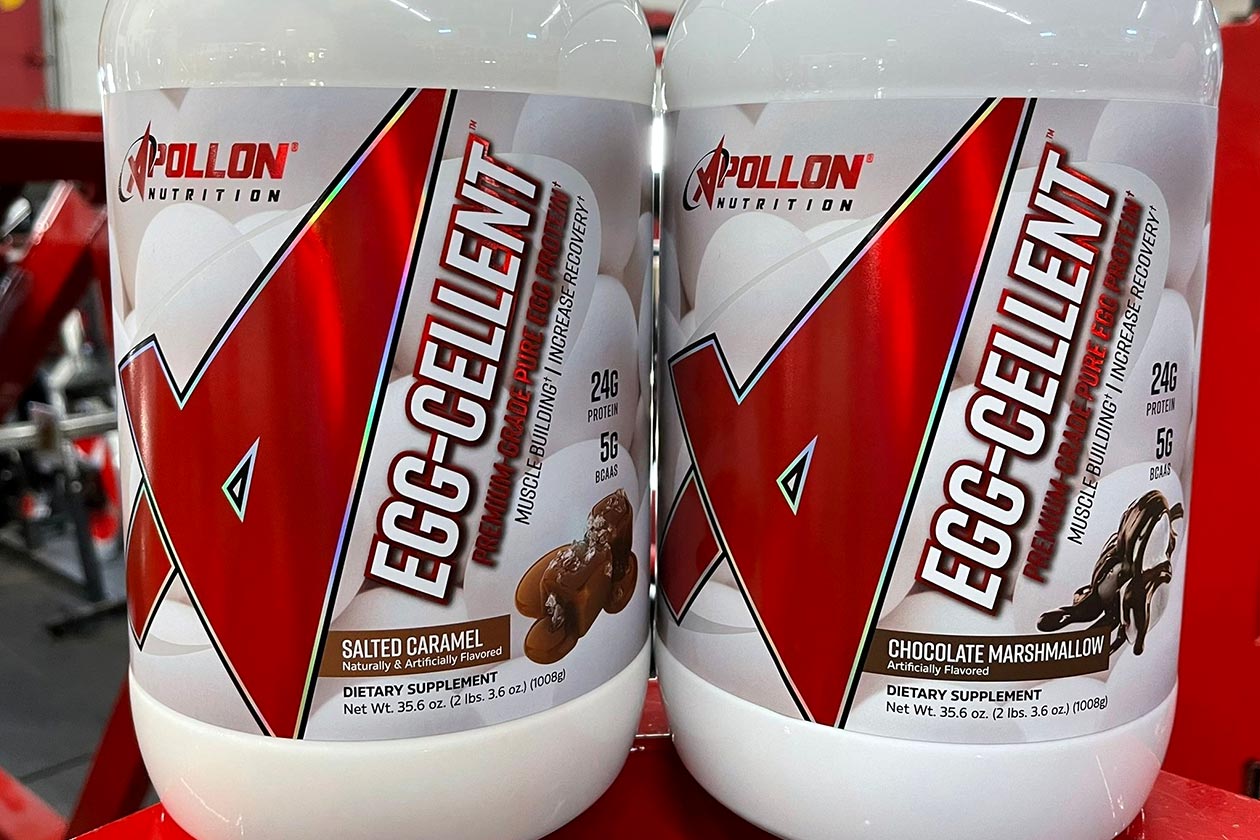 In a year that has seen something new and exciting revealed or released by the brand several times a month, Apollon Nutrition has announced despite only having two weeks left in the year; it is not slowing down. The hardcore supplement company has unveiled another entirely new product this week, introducing its third protein powder to go alongside the more recent IsoBlast and its original Formula 50/50.
Apollon Nutrition's latest protein powder is named Egg-Cellent, and as you could probably guess by that title, it is indeed an egg-based supplement. The product provides 24g of protein in each of its servings, almost entirely coming from egg protein, with its other macros at 3 to 4g of carbohydrates, 3.5 to 4g of fat, no sugar, and calories sitting between 140 and 150, depending on which flavor you go with.
Apollon Nutrition has kept the menu of Egg-Cellent half traditional and half not-so-much, with the chocolate-based taste Chocolate Marshmallow and the slightly lower calorie Salted Caramel. The brand is dropping the supplement in just a few days on Thursday the 23rd of December through its official online store, and at a price of $49.95 for a full-size 2lb tub with enough powder for 28 servings.