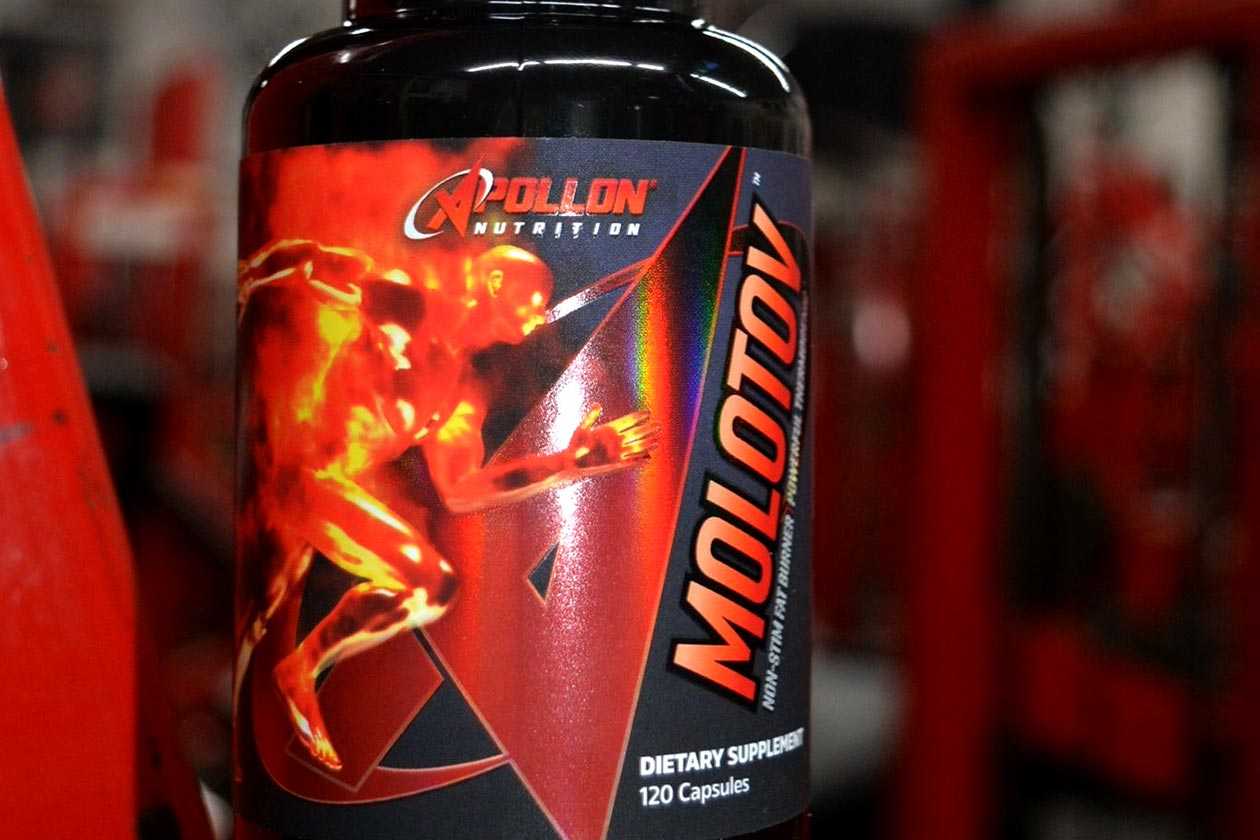 Just when you thought Apollon Nutrition was done for the year when it comes to new and exciting supplement releases, it has squeezed in one more, and it is a type of product the brand hasn't done before. While Apollon is already in many different categories, it has managed to find another one it's not competing it or at least a sub-category with the stimulant-free fat burner Molotov.
Apollon Nutrition's upcoming Molotov is separate from its stimulant-powered weight loss supplements Chaos and Shogun, with the key difference being that, as mentioned, it doesn't have any stimulants. It still promises most of the typical fat burner benefits, including enhanced metabolism, increased thermogenesis, and improved overall weight loss.
The list of ingredients powering Apollon Nutrition's Molotov is relatively short and sweet, with a total of five features, all included to support those effects highlighted above. In the brand's typical style, each of the ingredients is well-dosed with 2g of acetyl l-carnitine, 100mg of premium CapsiMax, 50mg of GBB, a solid half a gram of Mitoburn, and 225mg of Paradoxine grains of paradise.
Not only is Apollon Nutrition unveiling Molotov while we're still in 2021, but it also plans on releasing it within the next few days, ensuring it counts for the massive year it's already had. The hardcore brand is launching the stimulant-free and stackable fat burner on Thursday, New Year's Eve, with the usual 30 servings per bottle and for in between Chaos and Shogun at $64.95.