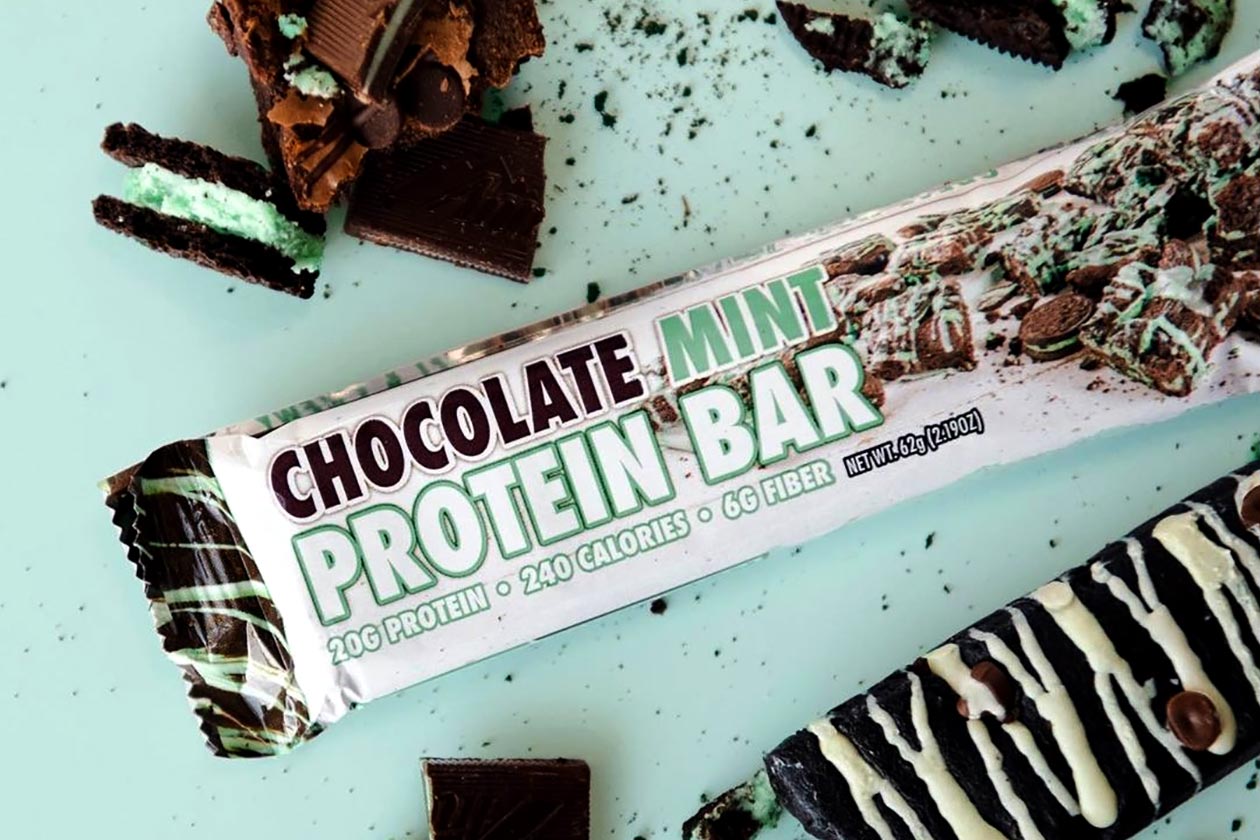 On Friday of next week, Bowmar Nutrition is rolling out another flavor of its high-protein snack, the Bowmar Protein Bar, packing 20g of protein powered by a blend of whey concentrate and isolate. The consistently busy brand has put a lot of effort into the product over the past year or so, as it now has five tastes to choose from, including Apple Cider Donut and Coffee Cake.
The flavor arriving in about a week for Bowmar Nutrition's Protein Bar is the classic combination of chocolate and mint, appropriately named Chocolate Mint. The upcoming product packs the Protein Bar's usual 20g of protein alongside 6g of fiber, around 22g of carbohydrates with low sugar, about 8g of fat, and a calorie count of 240, similar to its Cookies & Cream flavor.
Fans and followers of Bowmar Nutrition will be able to grab the Chocolate Mint Bomwar Protein Bar through its online store, where a box of a dozen bars carries a regular price of $34.99.