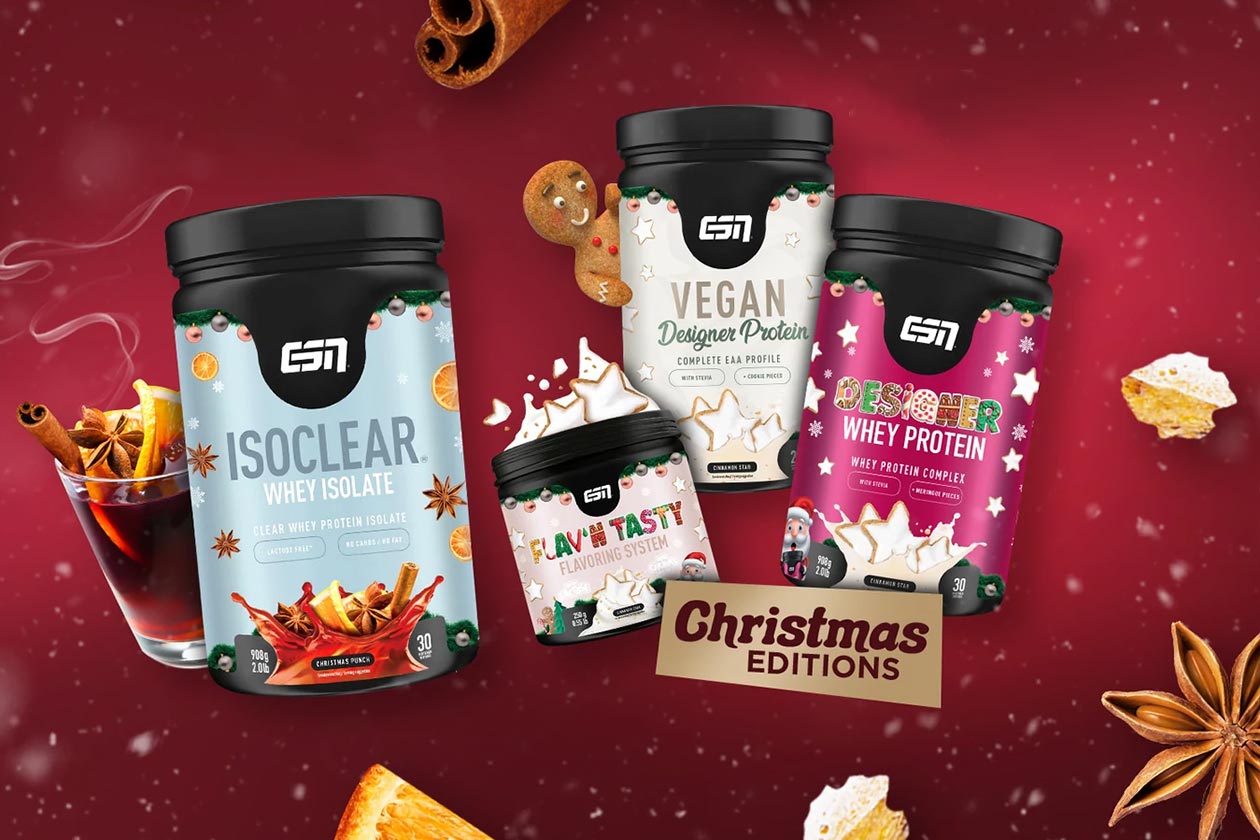 It wouldn't be Christmas without special edition releases from the German brand ESN, and that is precisely what we have this week by way of several Christmassy creations. This year, the brand has put together four holiday edition flavors, each for a separate supplement, and all of them are for a different protein powder except one, and that's for Flav'n Tasty.
The flavor ESN has produced for its flavoring powder Flav'N Tasty for Christmas is Cinnamon Star with all of the product's typically clean macros of less than a gram of protein, carbohydrates, and fat per serving. The brand has also carried that Cinnamon Star flavor over to two of its protein powders in Vegan Designer Protein and Designer Whey Protein.
The fourth and final Christmas edition product from ESN is not Cinnamon Star, and it belongs to the brand's clear and refreshing ISOClear Whey Isolate, and the flavor is a citrusy Christmas Punch. All of the limited time Christmassy creations are out and available now in Germany, including through the brand's own online store for their usual respective prices.