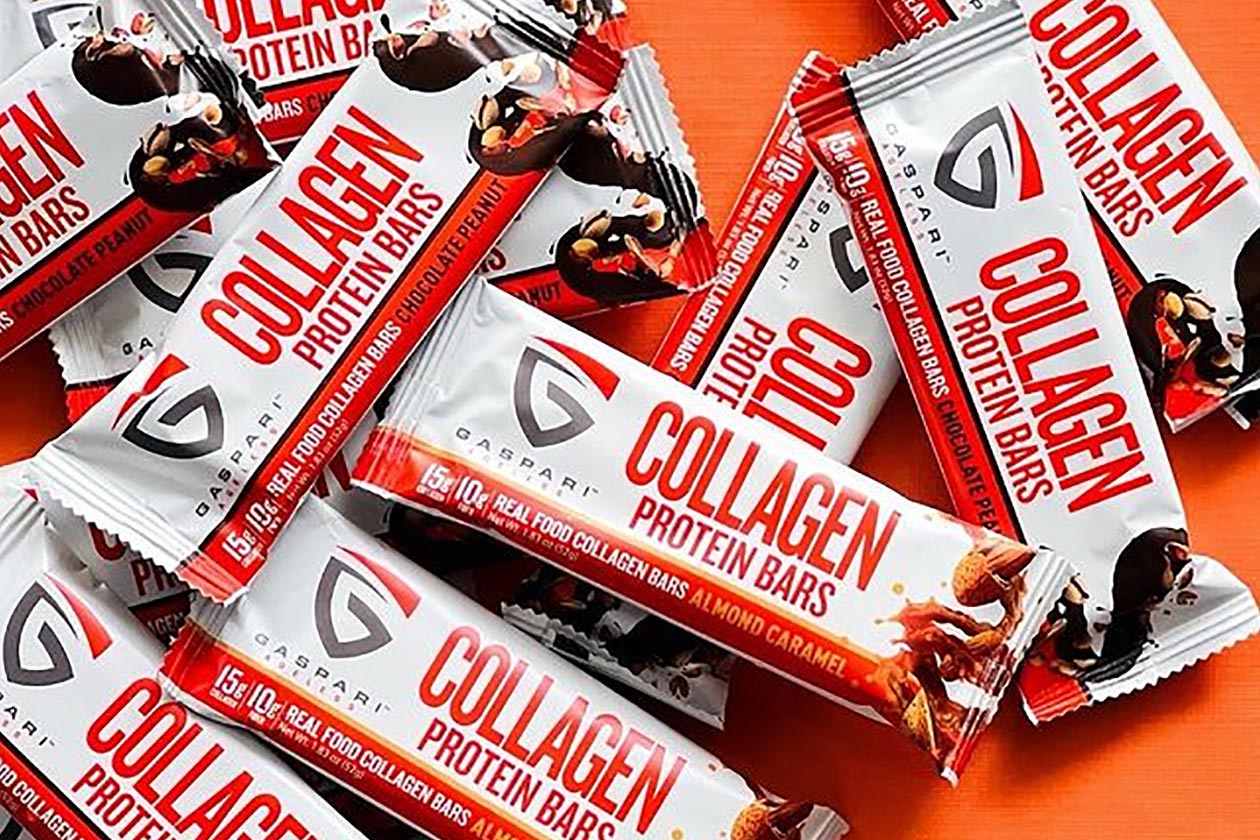 Rich Gaspari's anti-aging and longevity-focused supplement company Gaspari Ageless just added a collagen-based protein snack to its lineup simply named Collagen Protein Bar. Along with the hair, skin, and joint benefits of collagen, the product provides a lean nutrition profile of 15g of protein, 10g of prebiotic fiber, 22 to 23g of carbohydrates, 8 to 9g of fat, and 200 calories.
The reason we've got Gaspari Ageless and its Collagen Protein Bar back in the spotlight today is the brand is currently running a promotion where you can try the snack for free. The deal is you don't pay anything for a single bar of each flavor, Almond Caramel and Chocolate Peanut, versus buying an entire box of 12 at $36.99, although you do need to cover the cost of shipping.
Gaspari Ageless has a standard shipping cost of $2.99, which was the amount we got when adding one of each flavor of the Collagen Protein Bar to our cart on the brand's website. There is no coupon code required; just head to this page here, and it is a limit of one of each flavor based on how it worked for us.