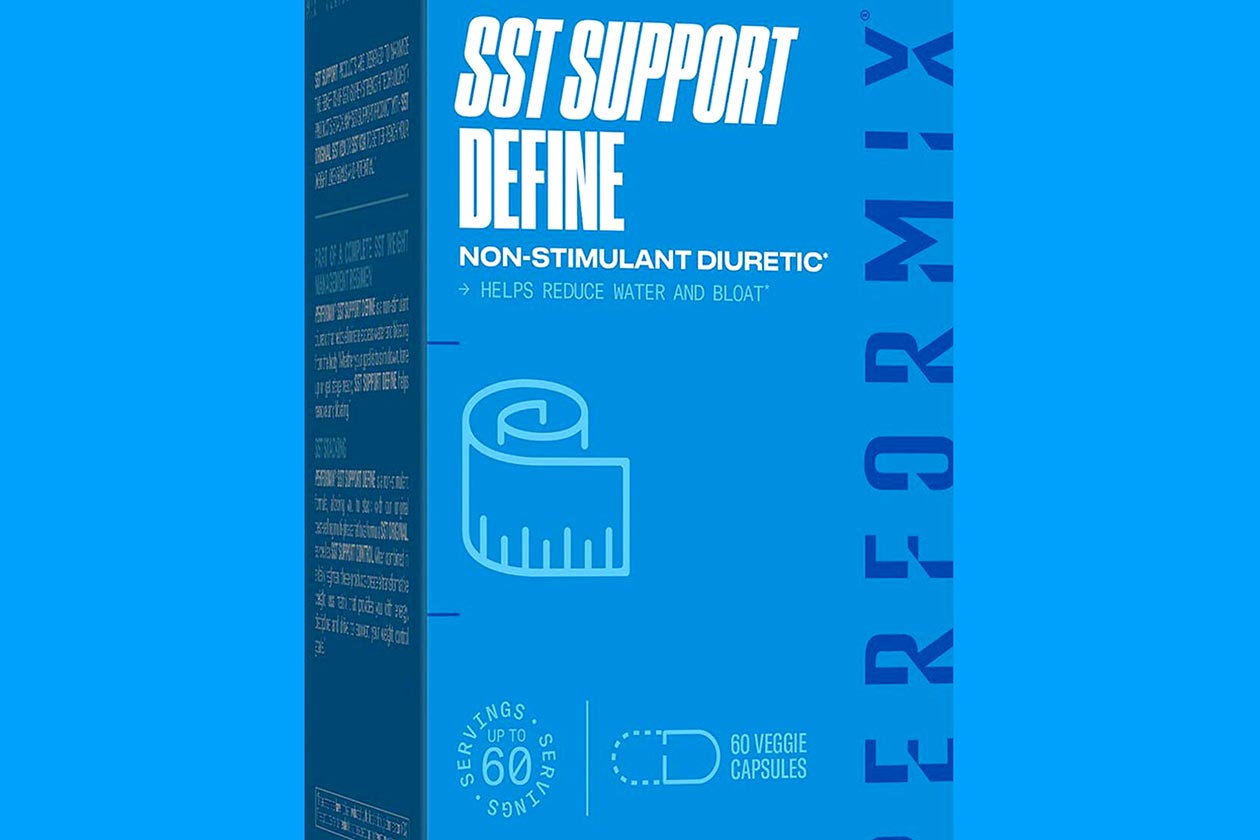 Performix recently released the latest evolution of its signature stimulant fat burner SST with SST Thermo, featuring what it calls a self-dosing system. It comes with 90 servings per bottle, and with three servings being the maximum amount you can throw down at one time, it gives you the ability to dose to your liking or self-dosing with ingredients for energy, focus, pumps, and performance.
Performix has another new SST supplement on the market separate from SST Thermo in SST Support Define. The product has been given the same sort of look and feel as SST Thermo, dressed in an all-over blue label design. The idea behind SST Support Define is to support and enhance water loss and bloating or essentially an all-new diuretic formula, although it doesn't have many servings.
You can see the facts panel for Performix's all-new SST Support Define in the image above, including several commonly used water loss ingredients such as juniper berry, parsley, and dandelion extract. The supplement has 20 single capsule servings in a full-size bottle, and with the directions saying you can have it as many as three times a day, that means SST Support Define will last between six and 20 days.
SST Support Define is not available directly from Performix's online store; like SST Thermo, the only place you can currently purchase the product is the major retailer GNC. The price of the stimulant-free water loss supplement does reflect that low six to 20 days worth of servings at $24.99; however, if you head to GNC soon, you can get a second bottle for half price, working out to $18.75 each.