Jan 6th, 2022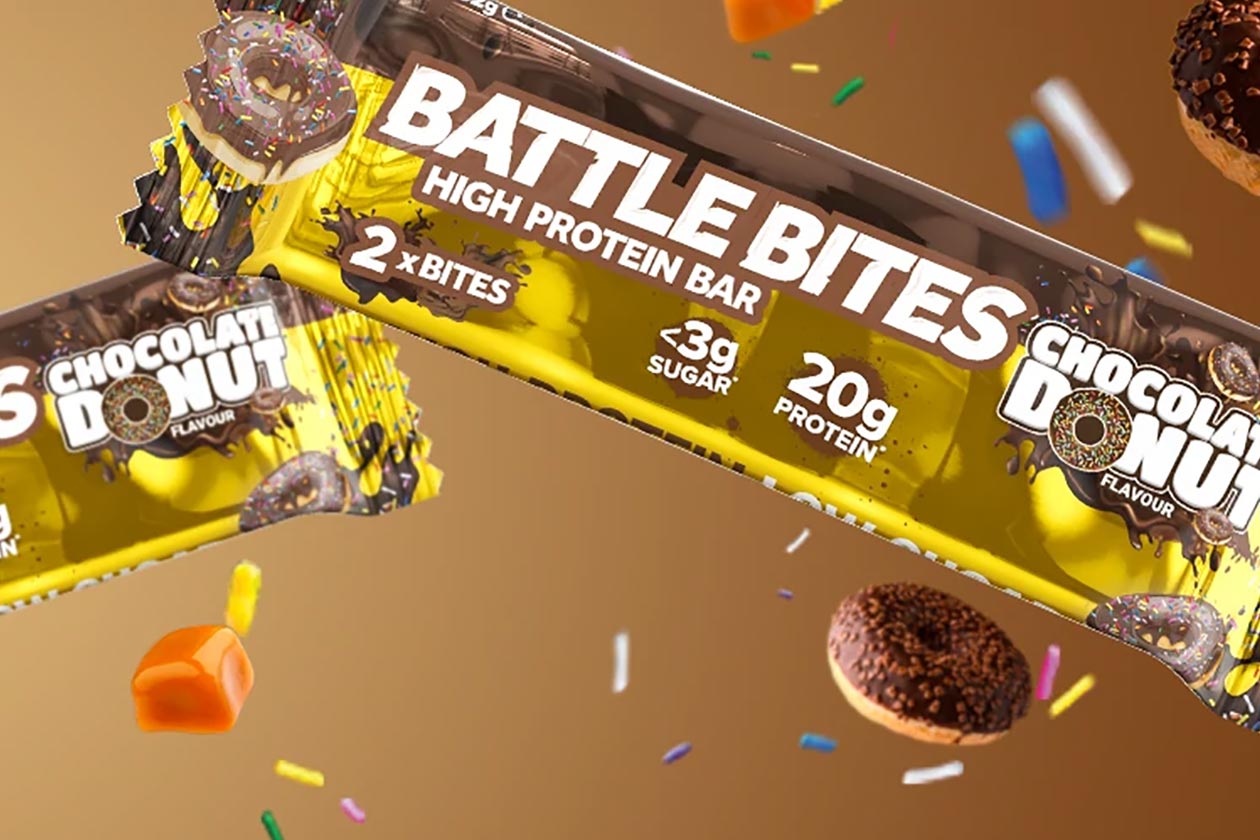 Functional brand Battle Snacks, known for its soft and delicious two-piece protein bar Battle Bites, has been quite busy these past two months, or at least busier than we've ever seen it. The brand dropped an all-new flavor for its hit snack Battle Bites in November with Winter Wonderland Irish Cream for Christmas, then a month later, fans were treated to Sticky Toffee Pudding.
Battle Snacks is back again for the New Year, introducing another flavor of its enjoyable Battle Snacks for the third month in a row with the chocolaty creation, Chocolate Donut. The product has a doughy base with a layer of caramel, all covered in chocolate and sprinkles. You get 20g of protein from its two pieces per pack with 20g of carbohydrates, 8.2g of fat, and 237 calories.
If you'd like to give Battle Snacks' Chocolate Donut Battle Bites, you aren't actually going to find this at your local store or stockist. The brand has launched it as an exclusive to its official online store, battlebites.com, where it is competitively priced at £14.99 (20.29 USD) for a box of 12 bars.