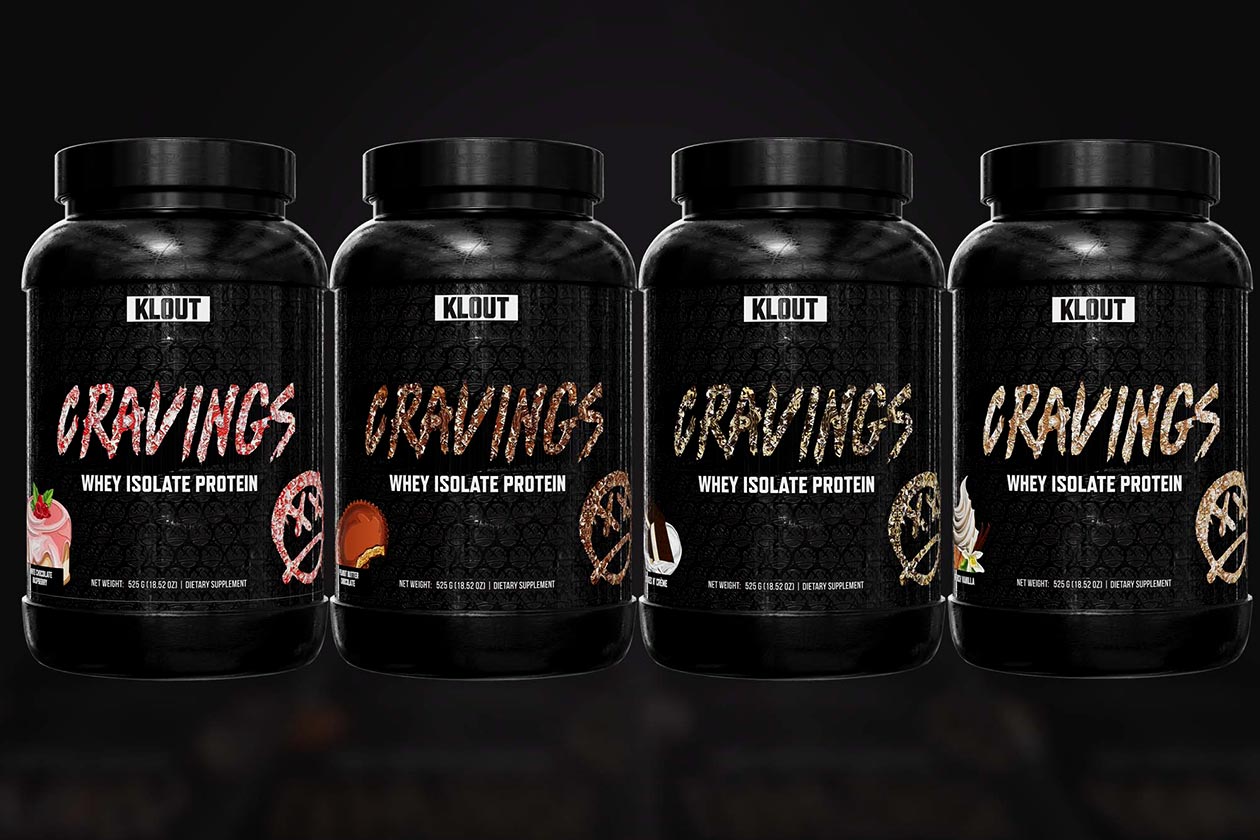 The first of Klout's new and coming soon protein powders has been unveiled after teasing the coming of two supplements for that category earlier in the week. The item we have details on is the smaller of the up-and-coming brand's two protein-based products, with the more traditional supplement Cravings, due to launch in four great tasting flavors.
Klout Cravings is a premium isolate protein powder, providing 26g of protein per serving, all from fast-absorbing and lean whey isolate, alongside 2.5g of carbohydrates, half a gram of fat, and 110 calories. As mentioned, Cravings is launching in four flavors, with French Vanilla, Peanut Butter Chocolate, White Chocolate Raspberry, and a classic Cookies & Cream.
On top of the reveal of Cravings and all of its important information, Klout has confirmed the wait for the whey isolate is not that long as it is due to be available on the 30th of this month, so only a week from today. Cravings will be released with the other protein powder the brand has yet to take the covers off of, although that should be happening soon.