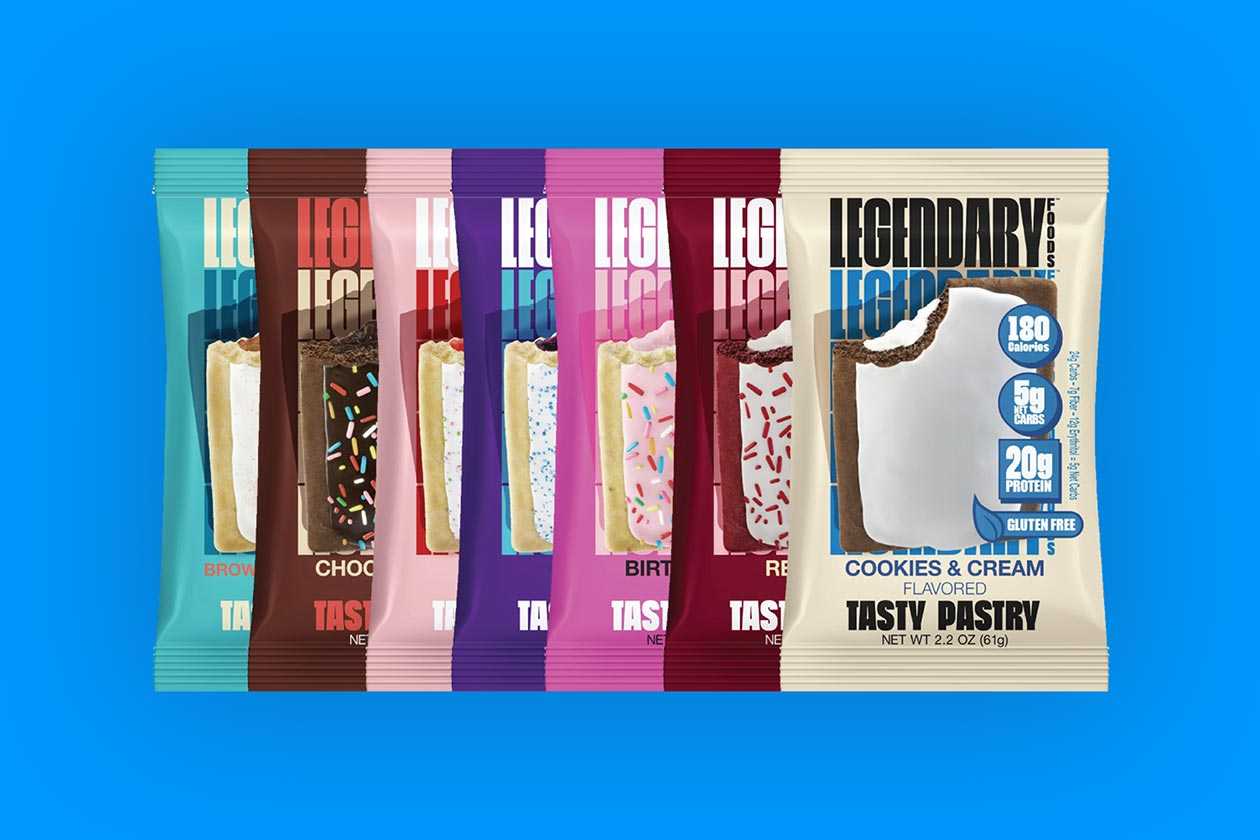 The high-protein Pop Tart-like snack Tasty Pastry has been a big focus for the functional company Legendary Foods over the past couple of years, presumably due to its success. The product is indeed delicious, even more so after the brand put together the creamier and leaner Cake Style Tasty Pastry giving you 20g of protein and just 180 calories, all in a truly unbelievable toaster pastry snack.
Legendary Foods is keeping its attention on Tasty Pastry moving into 2022, relaunching the popular protein product with an all-new wrapper. You can see the snack's updated branding in the image above, where it definitely has a much more modern look and feel. As far as we know, nothing has changed on the inside, so it still tastes the same, and it comes in its same strong selection of flavors.
You can head to the Legendary Foods website to get a closer look at the rebranded Tasty Pastry, where you can also purchase a pack or two at $24.99, with eight high-protein toaster pastries in a box.