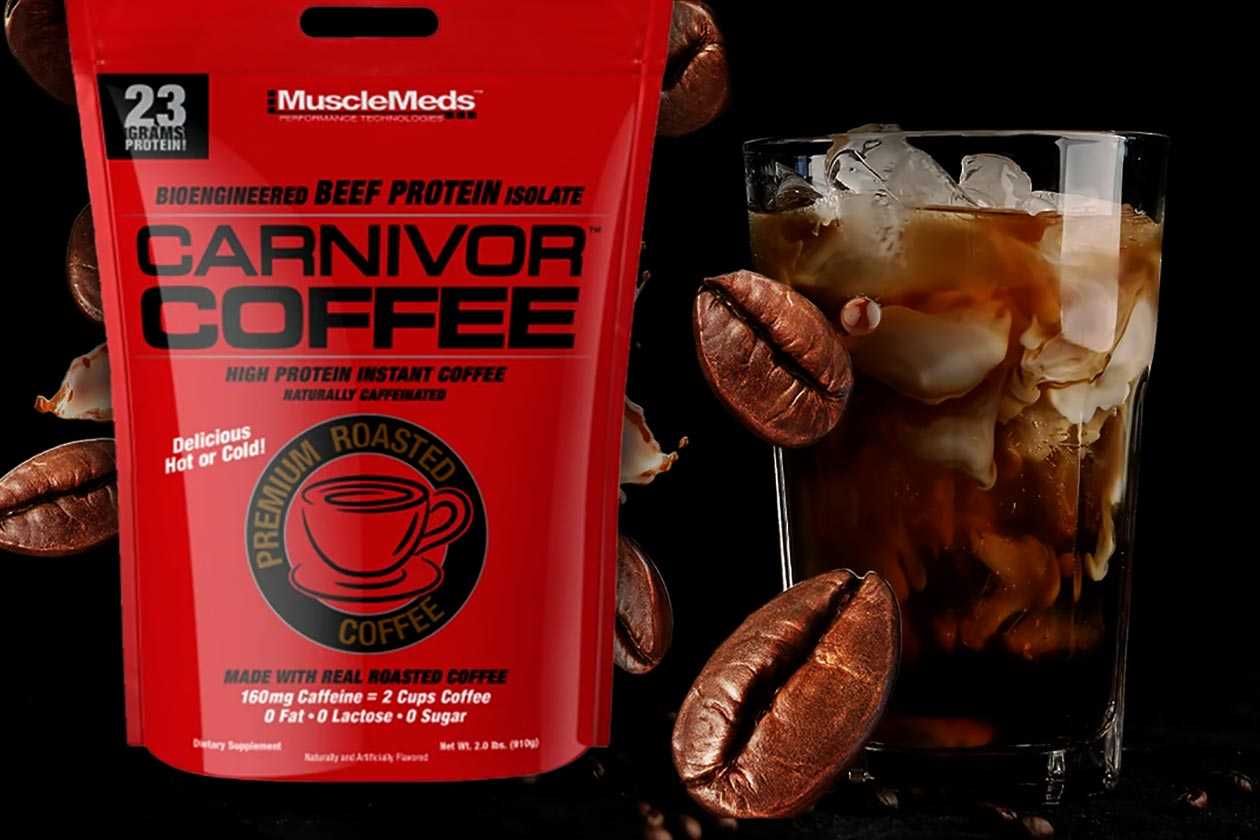 Since introducing its hit beef protein powder Carnivor, MuscleMeds has crafted several different versions and spin-offs, such as the Carnivor Brownie, Carnivor Mass, Carnivor Shred, and most recently Carnivor Lean Meal. The legacy supplement company has dropped another Carnivor variant to start the year, introducing the instant coffee, Carnivor Coffee.
MuscleMeds' Carnivor Coffee combines premium roasted coffee and Carnivor's signature beef protein to provide 160mg of natural caffeine and 23g of protein with no sugar or fat. This is actually not the first time the brand has combined caffeine and protein. Longtime fans may remember the Raging Bull Series Carnivor from 2014, which was a coffee-flavored version of Carnivor with an energizing 125mg of caffeine per serving.
Carnivor Coffee is obviously a little different from the since discontinued Raging Bull Series Carnivor as it is instant coffee, not protein with added caffeine. You can grab MuscleMeds' high-protein coffee product starting today from its online store at $38.49 for a 2lb bag, or if you want to go bigger, there is a double-sized 4lb bag at a more cost-effective $65.09.