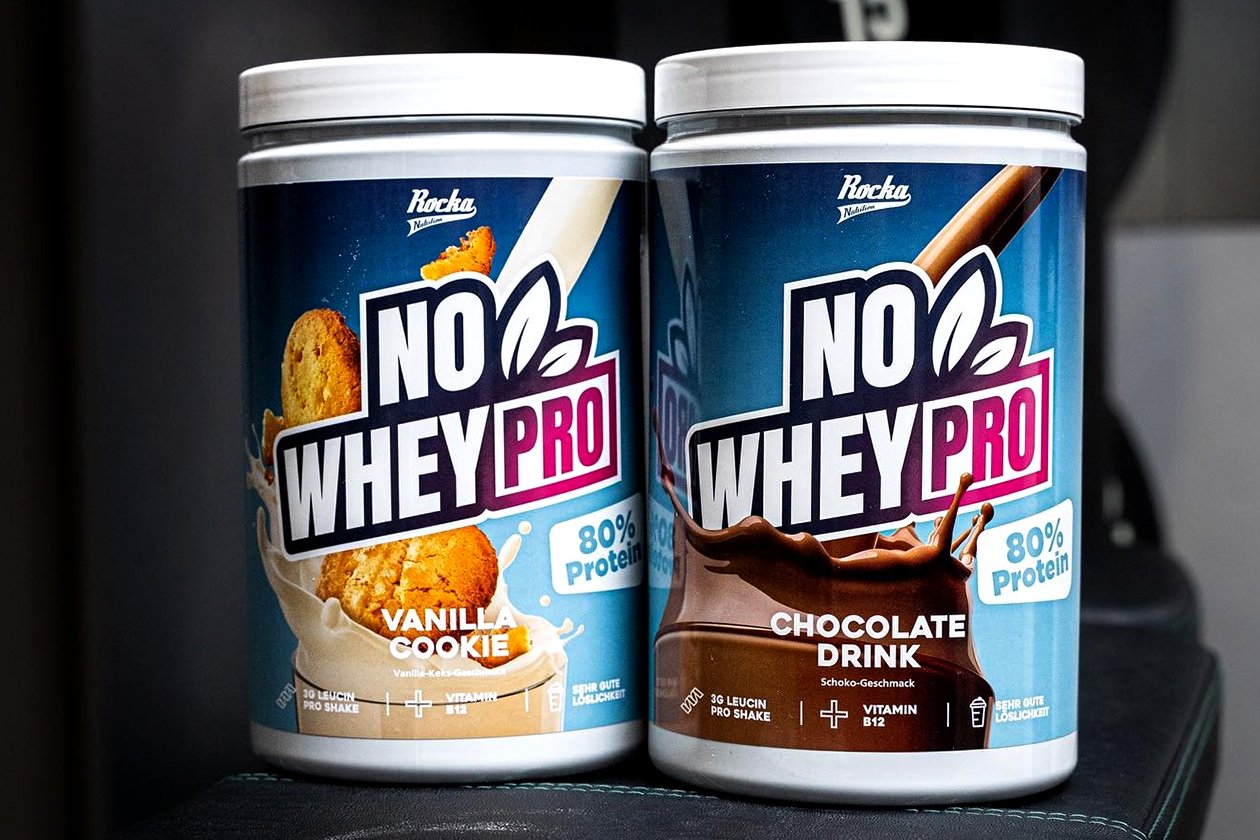 In 2021 Rocka Nutrition went from a popular sports nutrition brand to become a sports nutrition brand that only makes plant-based, vegan-friendly supplements. It dropped, replaced, or reformulated all of its dairy products, and moving forward; it is only going to be coming out with plant-powered supplements, which it has just announced its first one of for the New Year.
Rocka Nutrition already has a good amount of protein powders on the market, although that is precisely what its next entirely new product is going to be. The German brand has announced No Whey Pro, a more advanced, premium spin-off of its No Whey vegan-friendly protein powder, which has more protein per serving, fewer calories, and added leucine.
Adding BCAAs or just leucine to a plant-based protein powder is not something we haven't seen before. Brands tend to do it as leucine is a key amino that vegan-friendly sources of protein are not as abundant in as the likes of whey. The original No Whey has no extra leucine and provides 1.56g of the all-important BCAA, while No Whey Pro has been bumped to 3g.
As mentioned, the nutrition profile of Rocka Nutrition's No Whey spin-off has 24g of protein, 2.5 to 3.4g of carbohydrates, around a gram of fat, and up to 121 calories. The supplement is hitting the brand's online store at the end of the month on Sunday the 30th, with two traditional flavors to choose from in Chocolate Drink and Vanilla Cookie.