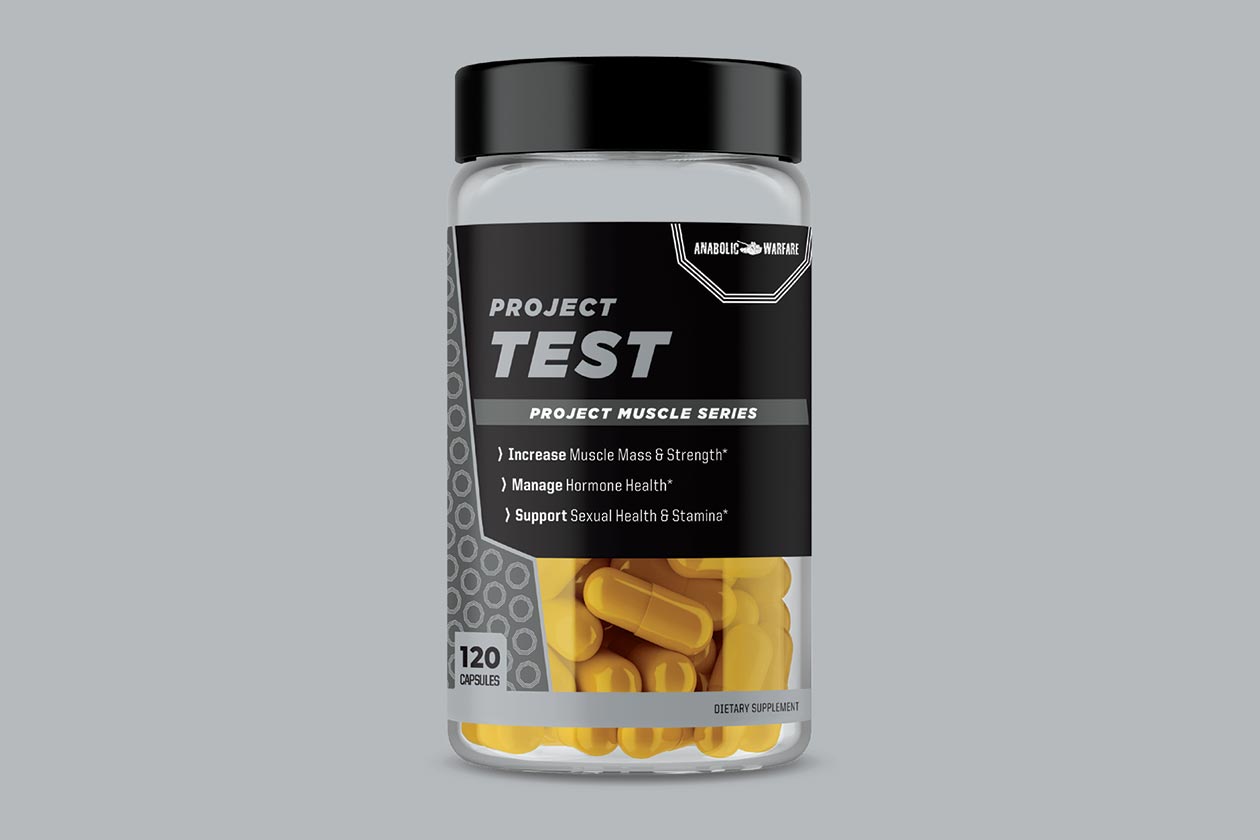 The extensive and well-put-together Project Muscle Series from Anabolic Warfare has been featured a lot here at Stack3d over the past few weeks. We've been posting about each of the primarily muscle-building supplements in the line from Project Hulk through to Project Density, although there are a couple of other items in the series that are not yet available.
One of Anabolic Warfare's Project Muscle Series products that has still yet to hit the market is Project Test, one of the two hormone health supplements in the collection. It is indeed a testosterone-boosting formula, as the name suggests, created to naturally boost testosterone, increase muscle strength and size, and improve sexual health and performance.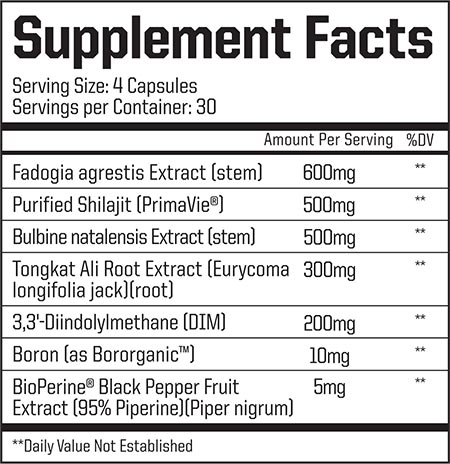 Anabolic Warfare has called on several reliable ingredients for Project Test, and like the rest of the products in the Project Muscle Series, they're all respectably dosed. A handful of the key components powering the testosterone booster include half a gram each of premium PrimaVie shilajit and bulbine natalensis, 200mg of DIM, and 600mg of fadogia agrestis.
Project Test is the dedicated testosterone booster in Anabolic Warfare's Project Muscle Series, and due to that, it can be seamlessly stacked with the many other muscle builders in the line. As mentioned, the supplement is not available for purchase yet, at least through the brand's website, although by the sounds of things, it should be soon, likely in that 50 to $70 range.