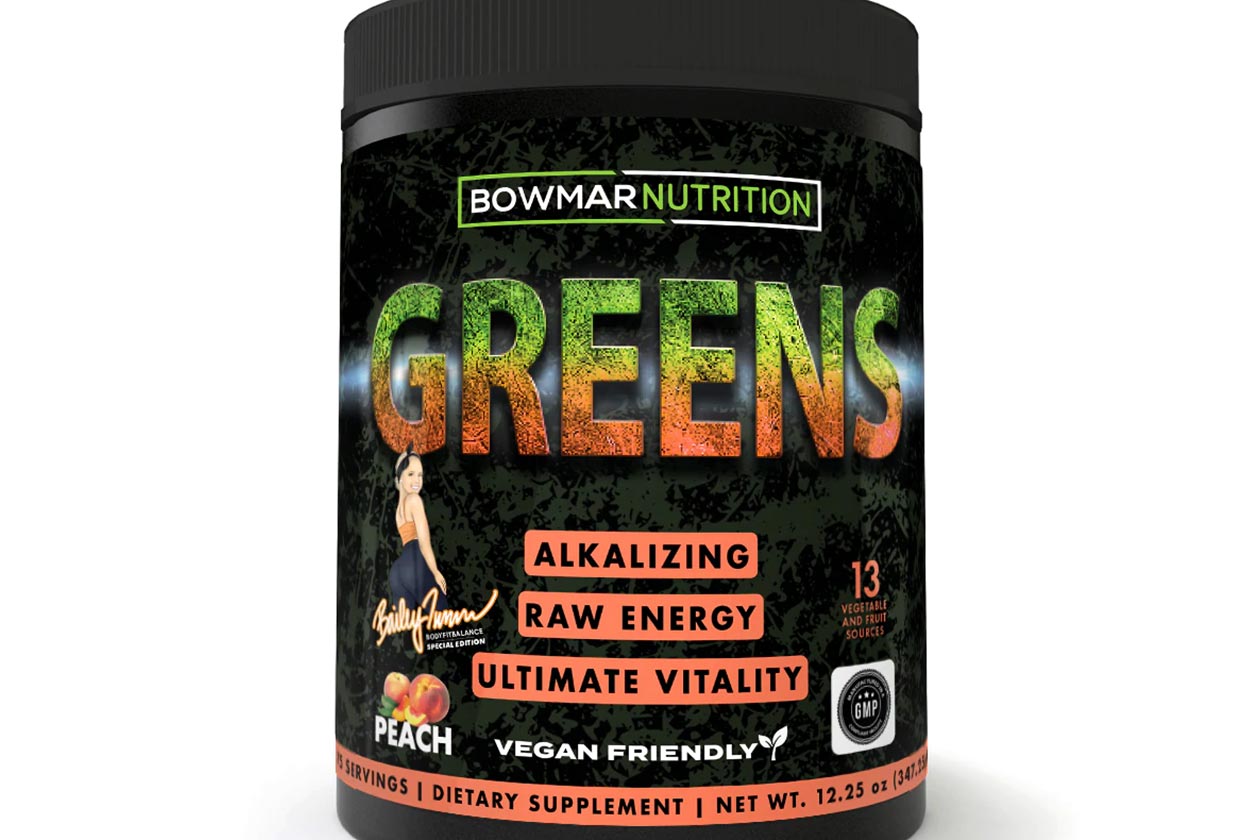 The first collaboration the hard-working Bowmar Nutrition ever did was with its ambassador Bailey Turner, and they went big right out of the gate. The two came together to create not one or two, but three peach-themed flavors, each for a different supplement with Peach Sharp Nootropic, Peach Mint Immunity Support, and Peach Mango for the simply named pre-workout Pre.
Bowmar Nutrition and Bailey Turner did release a fourth peach flavor following their first set of products in Peach Margarita Replenish, and today they're partnering for yet another creation. Making it five for Bailey Turner's ongoing and growing collection of peach-flavored supplements is the same taste she did for Sharp in Peach, but this time for the brand's superfood product Greens.
Greens from Bowmar Nutrition is straight to the point on the formula side of things, featuring a 3.83g blend of superfood ingredients, including the likes of kale, barley leaf, cranberry, spirulina, and goji. Once again, you can grab Bailey Turner's fifth collaboration product, Peach Greens, straight from Bowmar's online store starting today at $44.99 for a full-size tub of 75 servings.